Here are some more diabolically bad photos for you all to strain your eyes over. The sea monster turned out pretty good and i have just turned the oven on to bake the sculpt hard. I hope it survives. I will also bake the goblin off later. The water jar should look pretty sweet next to the goblin brushpot and its one project that I always fancied doing thatI can now put to bed! Of course I am starting another brushpot though to put on ebay and pay for the dreadnought I just bought for the howling griffons army.
Anyway here's the rough pictures.... just to give you a blurry idea about what it looks like!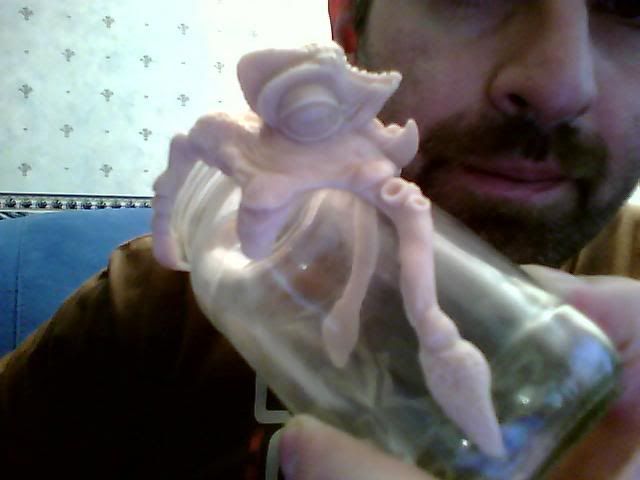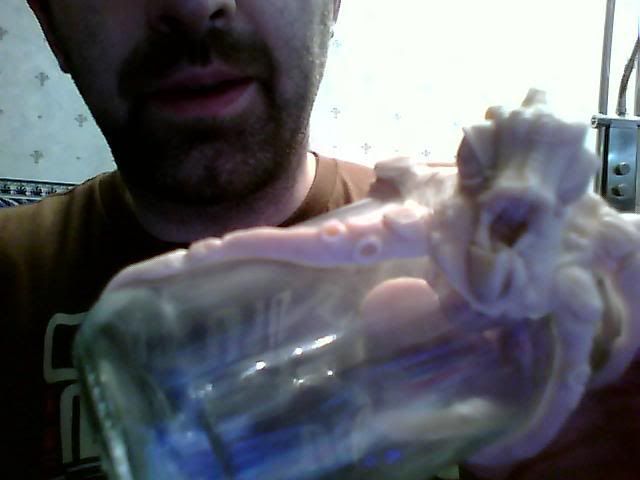 Photos were taken just before i completed it so some tentacles are missing!