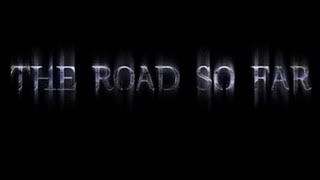 Diversus Semita Season 1 ended on a dark note. Lucifer rose from the Pit as Ruby (Katie Cassidy) and Ellen (Samantha Ferris) were killed by the forces of darkness. So, with an angel on their side and the hordes of hell to fight, what could possibly be next for Sam (Jared Padalecki) and Dean (Jensen Ackles).
Well, Sam is going to be elected Representative for the state of Kansas...or will he? It looks like "Sam Winchester" never existed. In his place, however, it the Anti-Christ (also played by Jared Padalecki) known as "Samuel Winchester".
With Samuel now on the law's side, Sam and Dean will find their fight all the harder as they must find a way to kill both Lucifer and the Anti-Christ in order to avert the apocalypse.
Season 2 Main Cast
Jared Padalecki as Sam Winchester/The Anti-Christ (dual role)
Jensen Ackles as Dean Winchester
Jim Beaver as Bobby Singer
Alona Tal as Jo Harvelle
Recurring Guest Cast
David Tennant
as Nathaniel
Christopher Lambert
as Michael
Viggo Mortensen
as Lucifer
The first four episodes of Diversus Semita's Second Season are revealed...
Key -
DSS (Diversus Semita Season)
DSS2x01 - "Man of the People"
The supernatural world has been quite for four months since the rise of Lucifer and the deaths of Ruby and Ellen. The silence breaks, however, when it is revealed that one of the Representatives from the state of Kansas is one Samuel Winchester, who is apparently supported by the President...
DSS2x02 - "Revelation 12:7"
Nathaniel returns the night after a meteor shower to tell Team Humanity that all the angels have been cast out of Heaven and that the gates to it have been sealed. Now, they have only one person to turn to to stop the apocalypse, provided they can find him...
DSS2x03 - "Big Trouble In Little China"
A call on John's cell phone from an old hunting buddy of his brings Sam and Dean to San Fransisco's Chinatown. Here, the brothers Winchester must defeat a great evil that is determined to wreak havoc on the world from beyond the grave...
DSS2x04 - "Hell Still Hath No Fury"
When Sam starts having dreams about the women he's loved, he chalks it up to little more than guilt over not being able to save them. However, when he sees said women walking around in broad daylight, he begins to think it may be more than coincidence...
---
New creatures, old enemies, and twists galore will be experienced in Diversus Semita's second season!
Look for "Man of the People" in June!