Caption Challenge 13 – Winners!
Well we ended up with a tie for the final Caption Challenge of the Season!
#2: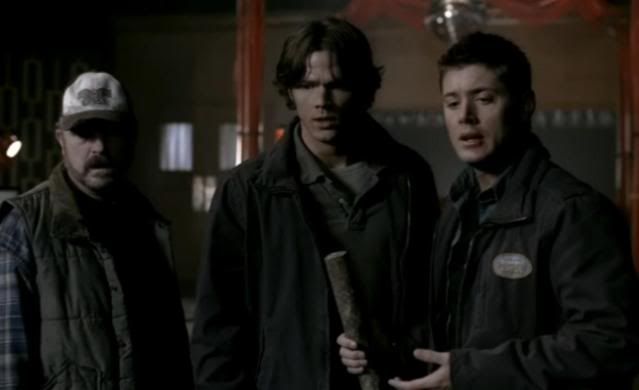 Dean: "Wait!!........Those were the Ed and Harry shapeshifters, right?......Right?!?"
Sam: "Dude......you just killed the Ghostfacers."
Bobby: "Idgits!!!"
By tngmd
#7: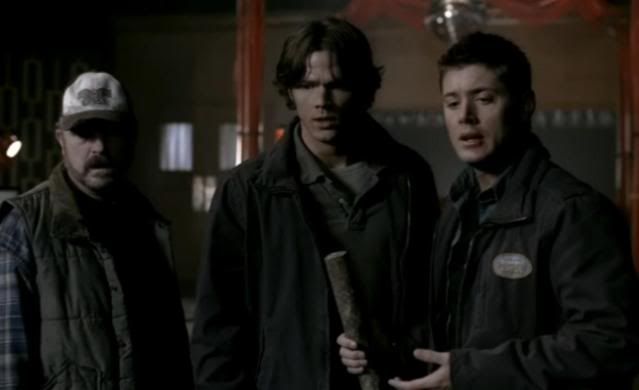 Dean: Hey! You see that, right? That guy, right there, on the tv. It's that show... about the fake psychic or whatever? Well, is it just me, or does the bad guy look a helluva lot like Bobby?
*both brothers turn to the trucker hat-wearing man in question*
Bobby: *squints at tv* Ya idjits. That Stinky Pete fella don't look a thing like me. *mumbles* Like I'd ever be caught dead in that get-up...
By bamagyrl222
Congradulations to Both our Winners!!
:cheer :cheer :cheer
See you all next Summer!
:scuba