Caption Challenge 13 – Final Voting
Phase 2 Voting Begins Saturday, September 13, 2009 and ends Sunday, September 14, 2009:
From the top Two votes, you will need to select the winning caption. PM your vote to Raven524 and include the number of the caption you think is the funniest. Please select only one caption. Voting for yourself is not allowed.
All votes must be in no later than 9:00 P.M. EST on Sunday, September 14, 2009
#2: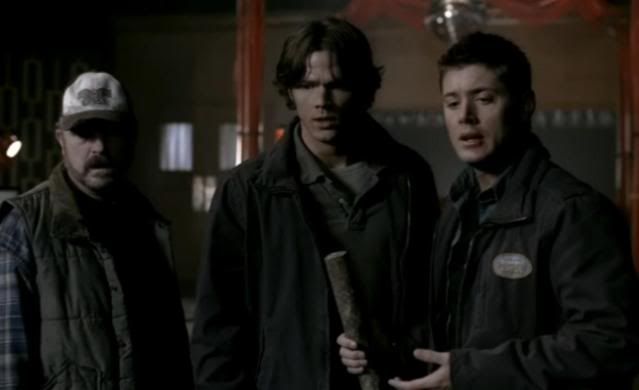 Dean: "Wait!!........Those were the Ed and Harry shapeshifters, right?......Right?!?"
Sam: "Dude......you just killed the Ghostfacers."
Bobby: "Idgits!!!"
#7: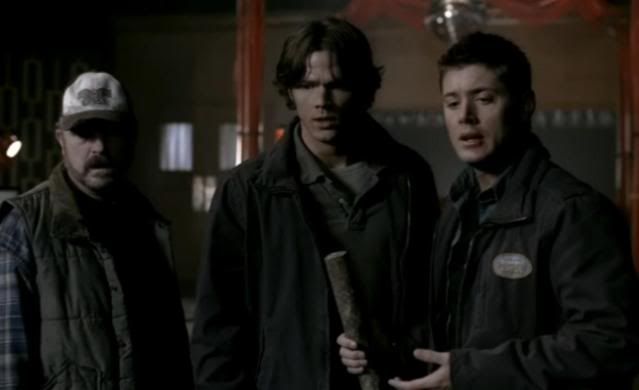 Dean: Hey! You see that, right? That guy, right there, on the tv. It's that show... about the fake psychic or whatever? Well, is it just me, or does the bad guy look a helluva lot like Bobby?
*both brothers turn to the trucker hat-wearing man in question*
Bobby: *squints at tv* Ya idjits. That Stinky Pete fella don't look a thing like me. *mumbles* Like I'd ever be caught dead in that get-up...
Good Luck to You All!