Caption Challenge 8 - Voting Phase 1
Congratulations on all the entries. We have 31 wonderful captions for you to review and vote for a winner.
Phase 1 Voting Begins Monday August 3, 2009 and Ends Thursday August 6, 2009:
Select your favorite caption from each of the five groups. PM your vote to Raven524 and include the Group (A, B, C, D or E) and the number of the caption (1, 2, 3, ect). Please select only one caption from each group. Also, voting for yourself is not allowed.
All votes must be in no later than 9:00 P.M. EST on Thursday, August 6, 2009.
Phase 2 Voting Begins Friday, August 7, 2009 and ends Sunday, August 9, 2009:
From the top five votes, you will need to select the winning caption. PM your vote to Raven524 and include the number of the caption you think is the funniest. Please select only one caption. Voting for yourself is not allowed.
All votes must be in no later than 9:00 P.M. EST on Sunday, August 9, 2009
Group A: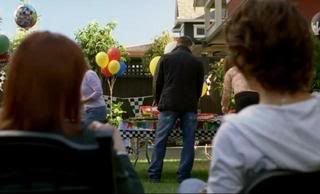 1) Dean, to himself: "Okay, they're staring, definitely staring. Turn around slowly, give 'em the patented Dean Winchester smirk, a coy wink, a sly nod -- putty in my hands..."
2) "MOM!! The neighbor ladies are drooling over some guy's butt again!"
3) Dean: *Ok Dean they are checking you out, time for the spoon drop. I can't believe you're missing this MILF action Sammy*
4) Anna is on the left, Ruby the right.
Anna: Nice ass! Oh my Dad, I'm so going to Hell.
Ruby: Been there, done that.
5) NeighborLady: "MmmmMmmm.....he's by the appetizers, but he's looking sweeter than dessert!"
RealEstateLady/changling: "I hear ya, girl......but I could make a WHOLE MEAL outta him!!" *wink, wink*
6) "Two suburban moms sat quietly and watched their prey. The grazing male was unaware that he was going to become a birthday treat himself."
Group B: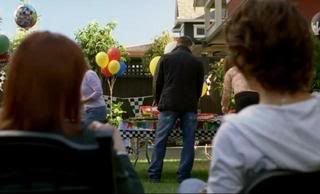 7) Beth: "Lou-Ann, what is that man doing on the table?"
Lou-Anne: "I honestly don't know."
8) Redhead: "Whoa! He's got a nice a$$!"
Brunette: "Yeah...too bad he's peeing on the cake!"
9) Brunette: Is he urinating on the gifts?
Redhead: Who cares? I just wish those jeans were a little tighter!
10) "Looks like he didn't hunt down that fabric softener teddy bear! I mean look how soft........."
11) Asia is awesome for their Busty Babes but completely hopeless at making decent zippers for pants.
12) Women: Oh my God! Imagine him bending the way Lisa told us about! It just can't be POSSIBLE! THUD ....
Group C: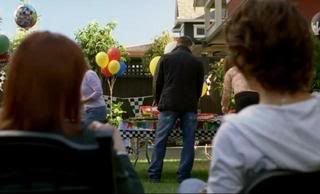 13) Lady on left: Phworrr check out those buns...
Lady on right: Yeh wouldnt mind a bite of that!!
Dean:(smiles and giggles quietly to himself) Yeh still got it, hey is that apple pie??
14) Woman on right. Oh my god, are you seeing what I am?"
Woman on left. "Oh I'm looking alright. He's so dreamy."
Woman on right."Get your mind out of the gutter. I'm talking about him eating all the frosting off the cake!"
15) Women 1 : Are you thinking what I'm thinking?
Women 2 : If you're thinking he is going to sleep with you,then NO.
16) "If he pees in that bowl, I'm selling it on Ebay."
17) Woman #1 to Woman #2: So do you think the bow legs are from riding a horse or a bike?
Woman #2: *staring at Dean's butt* Huh? Did you say som... *trails off, still staring*
18) "Do you think someone should tell him you can only write your name in snow doing that, not in grass?"
Group D: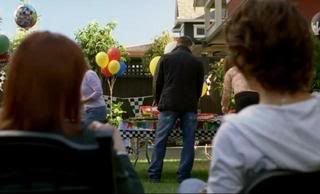 19) female 1: "Mmmm mm, very nice."
female 2: "I wonder if he has a brother..."
20) Dean "I'm in a backyard with a bunch of kids, middle aged women, and no alcohol. It's times like these that I wish for hell to drag me down early"
21) Red haired lady: If that's what he looks like with his clothes on...
Brown haired lady: I wonder what he looks like with them off...
22) Redhead woman: What do you think? We casually walk up to him, standing side by side and pretended we look interest at the table with our hands at our side.
Brunette woman: Sounds like a plan.
Redhead woman: Great. You take the left side and I'll take the right.
23) Realitor: "Who. Is. That?"
Friens: "Oh, that the waiter Lisa hired for the day, he's defiantly worth what ever she's paying."
Realitor: "Mm-hm, I have GOT to ask her what service she used."
24) Woman #1: "What's he doing over there?"
Woman #2: "Oh God, it looks like he's peeing into the punch bowl."
Group E: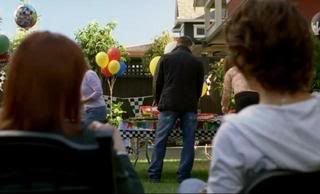 25) Redhead: "Buns of steal videos?"
Brunette: "No, he definitely uses a thigh master."
26) Brunette: "I don't think he even has a big ass."
Redhead: "Not from where I'm looking."
Brunette: "Only one way to find out."
27) women talking about Dean
"Now thats a nice butt."
" Yeah he looks just like that actor Jensen Ackles, only a little hotter."
28) Reason to watch Supernatural: Jensen Ackle's ass. Because if you're not watching, you're either blind, or don't own a television.
29) "Hmmm" Thought Dean, I'd better take some of this cake home for sammy. Now where to put it!!!!
30) "Why couldnít you have gone with the clown or even the magician? This guy telling stories about his time in Hell was a really bad choice for a kidís birthday party!"
31) Woman One: Would you look at that fine piece of...
Woman Two: I know right? Now if only he'd bend over a little lower.
Woman One: ...Uh, I was talking about that piece of birthday cake.
Good Luck to You All!