Caption Challenge 5 - Final Vote!
Once again we have narrowed the field down. Here are the top five winners for last week!
Phase 2 Voting Begins Friday, July 17, 2009 and ends Sunday, July 19, 2009:
From the top five votes, you will need to select the winning caption. PM your vote to Raven524 and include the number of the caption you think is the funniest. Please select only one caption. Voting for yourself is not allowed.
All votes must be in no later than 9:00 P.M. EST on Sunday, July 19, 2009
#4: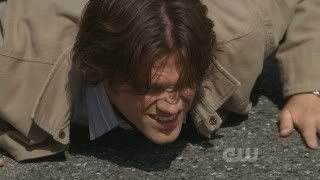 Sam: No Dean there is no mouse underneath the Impala, now get out of the tree and help me up!
#5: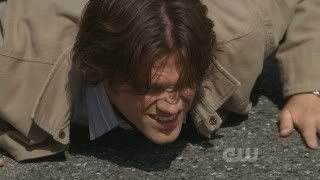 Oooo, I found a penny!
#10: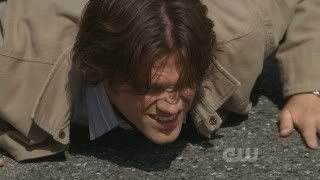 Sam: Okay Dean you win, I can't carry you any more
Dean: Come on Sammy, are you backing out, you only got one block left
Sam: Fine but when I'm done we never speak of this again
#16: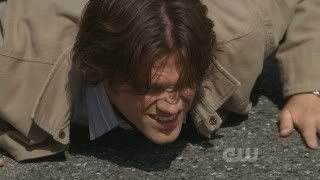 Sam: "Damn, what am I doing wrong? MJ sure makes that moonwalk look easy!"
#18: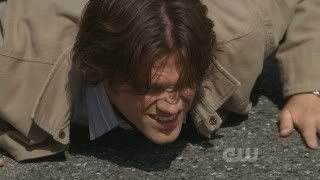 Sam: Uncle! You're the hotter Winchester, now get off me, Dean!
Don't forget there is still time to enter Caption Challenge 6 and while you're at it, why not check out this year's Sn.TV Awards to vote for your favorites!
2009 Supernatural.tv Awards
Good Luck to You All!