Supernatural TV Caption Challenge 2 WINNER!
The votes have been tallied and the members have spoken. The race was close this week but we do have a winner of our second Caption Challenge...
And the Winner Is...
#35: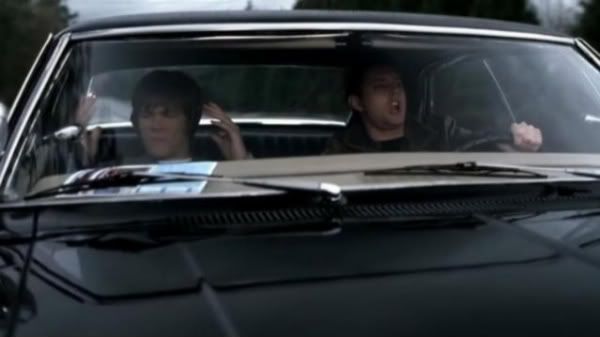 Dean - ( Singing. ) "Like A Virgin WHOOOOAAAA. Like A Virgin."
Sam- "Dude, your as far away from virgin than you can possibly get!"
Dean - "Virgin. WHHHHOOOOOAAA. Rehiminated Virgin."
by Samantha-Dean-Winchester
Congratulations!!!
Voting for Caption Challenge 3 has started:
Vote Here
Don't forget to check back on Tuesday for this weeks Caption Challenge and while you're there, why not check out the newest Summer Challenge:
The Drabble Challenge
Once again, congratulations to all who entered!!!
:cheer