Caption Challenge 3 - Voting Phase 1
Congratulations on all the entries. We have 25 wonderful captions for you to review and vote for a winner.
Phase 1 Voting Begins Monday June 29, 2009 and Ends Thursday July 2, 2009:
Select your favorite caption from each of the five groups. PM your vote to Raven524 and include the Group (A, B, C, D or E) and the number of the caption (1, 2, 3, ect). Please select only one caption from each group. Also, voting for yourself is not allowed.
All votes must be in no later than 9:00 P.M. EST on Thursday, July 2, 2009.
Phase 2 Voting Begins Friday, July 3, 2009 and ends Sunday, July 4, 2009:
From the top five votes, you will need to select the winning caption. PM your vote to Raven524 and include the number of the caption you think is the funniest. Please select only one caption. Voting for yourself is not allowed.
All votes must be in no later than 9:00 P.M. EST on Sunday, July 4, 2009
Group A: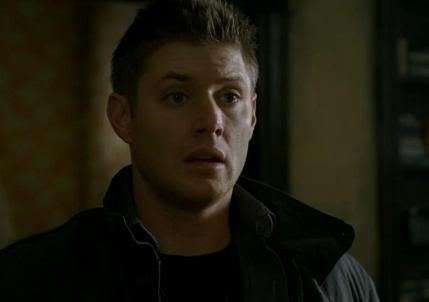 1) See, now THIS is what happens when you walk in on your brother wearing a Tu-Tu and dancing to Spice Girls in your hotel room.
Dean: "No amount of beer or therapy could ever make this moment okay..."
2) (Dean walks in on an "intimate" moment in progress between Sam and a girl) "And I'm back in Hell. Again."
3) Dean: "You could have ordered a seperate room Sam! Oh my God, weren't you on the cover of Busty Asian Beauties?" *goes into shock*
4) Dean - The fabric soften teddy bear, said WHAT !?
5) Dean: "Dude, three ladies at one time. I have taught you well."
Group B: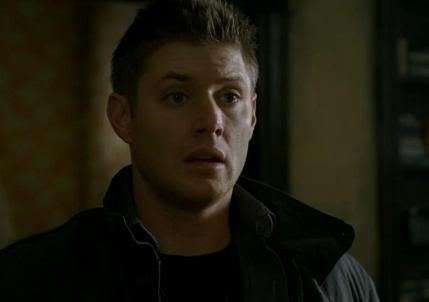 6) Dean: "Dude, I said I'm batman."
7) Dean: "I didn't see... it couldn't have been..."
Bobby: "What? Spit it out"
Dean: "The Stay Puft Marashmallow Man"
8) Dean - "Hold on a sec, Sammy... I think I've gotta sneeze..."
9) Sam: *With his mouth full,* "I'm sorry, Dean, but this is the only way that you'll learn not to mess with my computer."
Dean: "I...I can't believe you ate my entire cherry pie. I earned that."
10) "Oh God! Sam? Bella? I'm just going to leave now. I've got to go and rip my eyes out."
Group C: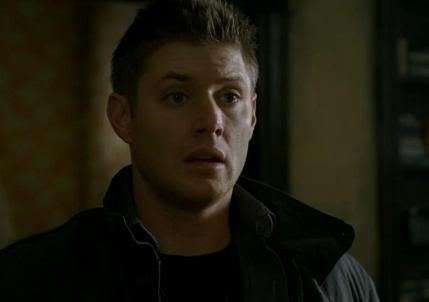 11) "Now, turn your head to the left and cough".
12) Dean: Alrighty then *Dean mumbles in shock as he stares open-mouthed at the hissy fit Sam is throwing over the cancellation of The Gilmore Girls.*
13) "I'm not Batman? That's low Sammy....that's just low..."
14) Dean could only stand there and watch, horrified and speechless, as he tried to think of some way to stop this atrocity but all his mind kept coming back to was that this was his brother, his Sammy.
His 26 year old, 6'4" brother, dancing to "I Feel Pretty" in a pink tutu with matching tights and slippers.
As Dean continued to watch, all he could do was wonder where in the hell Sam had found the clothes to fit him.
15) "I Did'nt know A Girl Could Bend Like That"
Group D: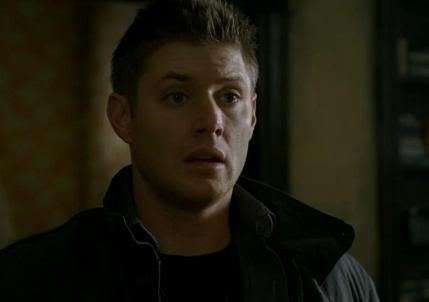 16) Dean - "Uh...Sam I know you love your laptop and all but that's just disturbing."
17) The bottom line was that Dean thought he'd seen it all... until he found Sam and a pineapple in a compromising position.
18) Poor Dean: "Huh? ... No more ... cheeseburgers?!
19) Dean says, "Damn, Viagra works fast..."
20) The last thing Dean expected to find when he walked into the motel room was Sam and Castiel disco dancing.
Group E: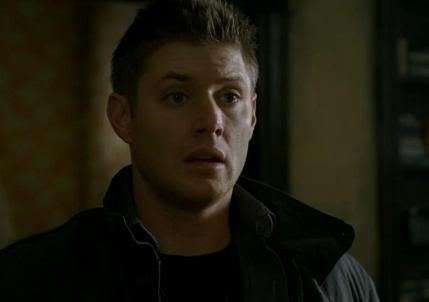 21) Dean: "Wow! Push up bras are misleading!"
22) Dean: *sits in front of Sam's lap top when all of a sudden* huh? Who's General Failure and why's he reading my disk??
23) "Dean: Missouri.. Why do psychics have to ask you for your name? *ducks as she tries to smack his head* what it was just question?"
24) Dean: Oh, Sam!! I thought we agreed to tie a scarf on the door so this wouldn't happen again. *Gags*
25) Dean - ' I just saw your head for the first time... you should keep your hat on bobby'
Good Luck to You All!