In Colorado! :flipoff:
Well, it's been a year and a half since I have built a new comp rig. I've been running my Pimp Cane w/ great success (07 KC 2.2 Challenge, 5
CMRCRC
wins, several seconds & thirds as well as the
CMRCRC
2.2 point series title). But I'm ready for something different and since I sold my tuber, it opened the door for a new project.
With the release of the Axial AX-10, I wanted to try a set of the axles for a build. I also wanted to use the GC-1 chassis after seeing it run in Oklahoma at Crawlapalooza.
Here is a list of components I will be using.
GC-1 Chassis from JP Custom RC
AX-10 Axles
AX-10 Tranny
JP Custom RC Aluminum Axles C's
JP Custom RC Aluminum Knuckles
JP Custom RC's 110mm shocks
Losi Whites (front) Yellows (rear) 30wt oil
Erickson wheels w/ custom rings from Pyro
Losi Rock Claws / Imex Rubicons / Pro Line ????????
Ace's Donuts memory foams
Peed shafts
Beetle Body
Mamba Maxx ESC
Castle BEC
Hitec 5595TG servo
Spectrum DX3 Tx/Rx
JP custom RC's Warrior motor
Holmes Hobbies 3 cell Lipo
Hitec HS-81 Mini servo for the Dig
RHHMAXX Dig
Still waiting on my shocks so I mocked it up w/ some shocks I had laying around, the beadlock rings will be painted/powder coated/anodized, and I need to paint and mount the body.
Few pics...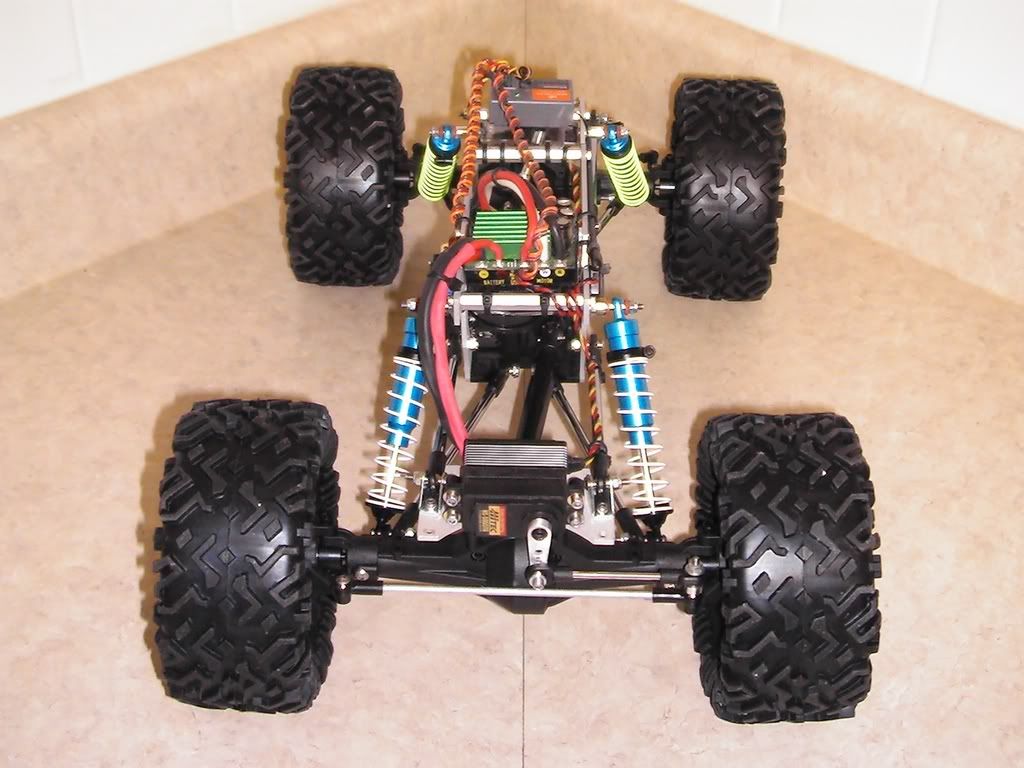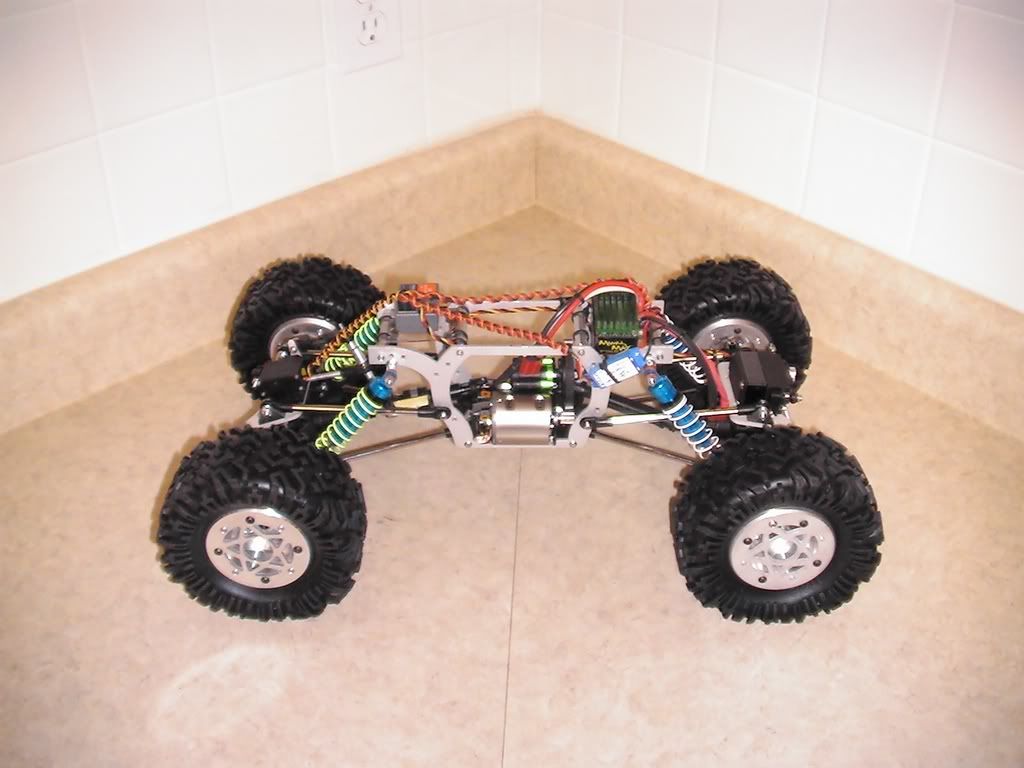 Few more....