Title: Scale F650 TLT
Rindaen - October 16, 2007 10:29 PM (GMT)
Ok ,
So I started my Scale trail truck.
Somewhat happy with it, But still not sure it couldnt be better.
( New Screws will come later and the Links will be finished )
Havent decided on tranny or Electronics yet.
What do you think?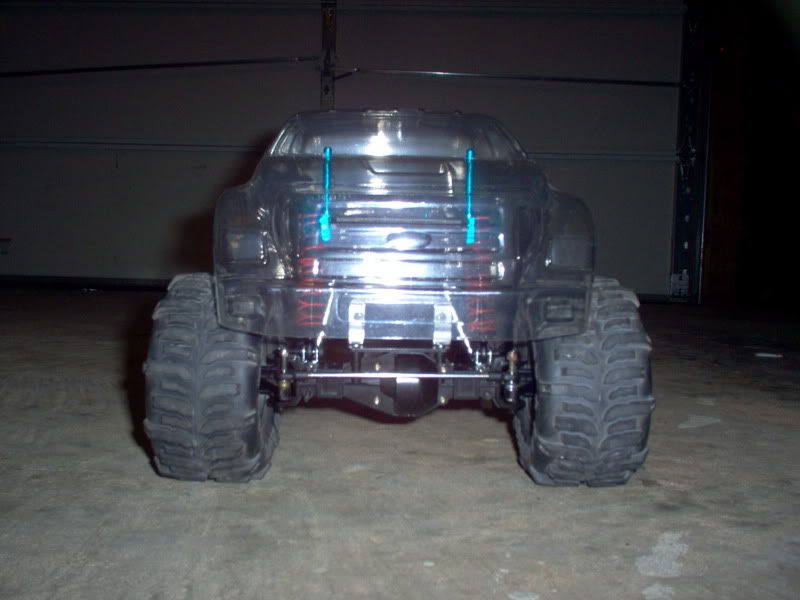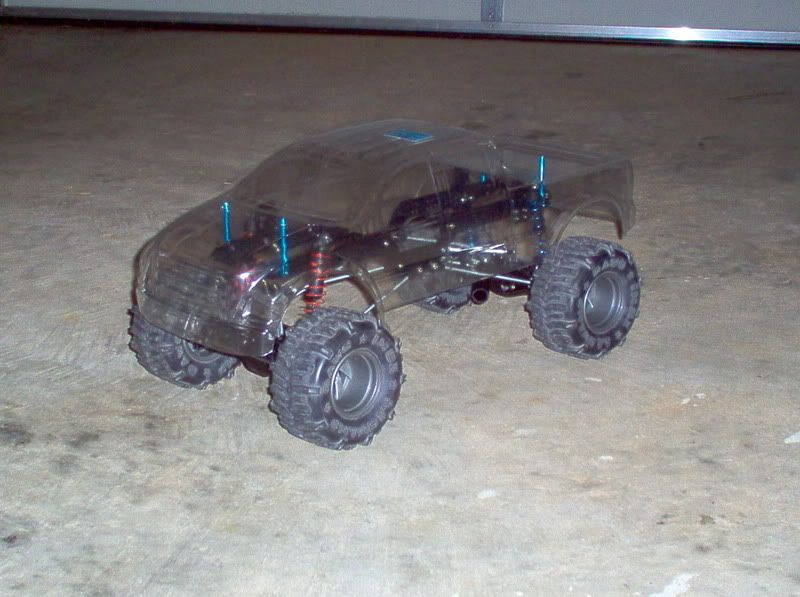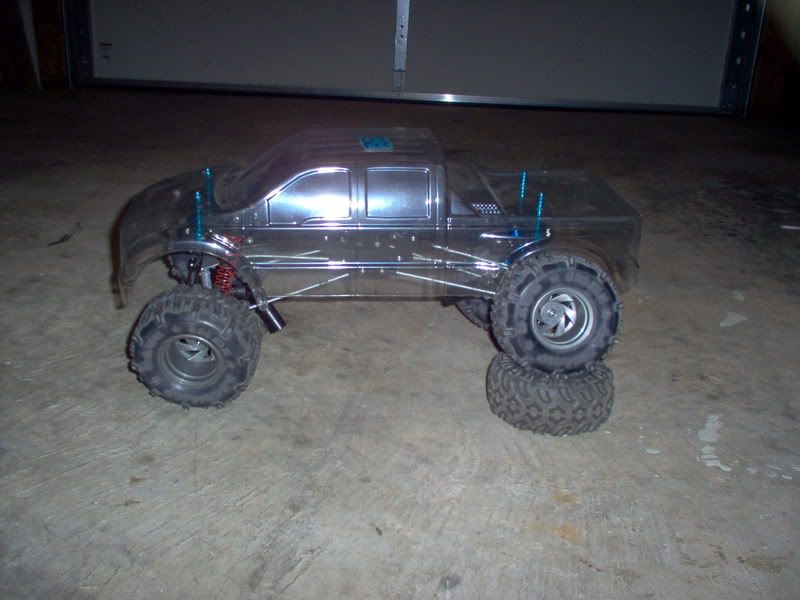 yukon635 - October 17, 2007 02:58 AM (GMT)
Looks good Mike. looks like a good beater truck for the trails and mud. that thing is going to have one hell of a turning radius
Rindaen - October 17, 2007 11:49 AM (GMT)
The turning radius does have me worried.
As it sits the wheelbase is at 14 Inches!

After looking at it again last night I may end up going to something alitlle shorter.
I really like this body and the way the Tlt Axles look under it , but I think a set of Clod axles would be better suited for that wheelbase.
twisted77 - October 17, 2007 11:26 PM (GMT)
I does look pretty sweet though! What is the color scheam gonna be?
killertxt - October 17, 2007 11:45 PM (GMT)
Looks good Mike!! Love the FORD body.
Rindaen - October 18, 2007 02:43 PM (GMT)
Well I have contemplated going to a shorter wheelbase , but Im going to use the F650 :)

Unless we are going to have some scale comps I will leave the front Diff unlocked
so it will turn alittle better hehehe.


alabamaman - November 27, 2007 08:17 PM (GMT)
why don't you bob it ? shorten the bed before you paint it or make it a reg. cab truck !!!!!!!!!! bam!!!!!!!!!!!!!!