Title: New Banner Pics
Fishmaxx - July 26, 2007 02:24 PM (GMT)
Got tired of looking at CSR's 2 year old truck, so when I found out Destroyer figured out how to animate GIFs I decided to make something new. GIF images aren't as sharp as jpegs, so I need some really sharpe pictures of your trucks. (Past or Present)

I'll be experimenting with several versions so don't get you panties in a bunch..........

Post your submissions here: Limit 2 per truck (body/paint scheme)
raytard - July 26, 2007 04:35 PM (GMT)
Sweet!

Looks good! thumbsup.gif
Fishmaxx - July 27, 2007 02:06 AM (GMT)
Man this place is lame............last time I spend 2 hrs f*ucking around with PS :flipoff:

I going to delete all the pics except the ones of Raytard, Destroyer, Kamikaze, and my trucks :soupbox:
RXCRAWLER - July 27, 2007 02:24 AM (GMT)
I'll put crap loads of pics on a CD and mail them too you. But I have dail-up and it would take 30 mintues to send 1 pic :(

LMK
crawler noob - July 27, 2007 05:48 AM (GMT)
PS is easy if you know what your doing.
Badd - July 27, 2007 05:58 AM (GMT)
Banner looks good Fish , darn I like the Silver and Green car wif the big tires on it .
SVEN - July 27, 2007 05:46 PM (GMT)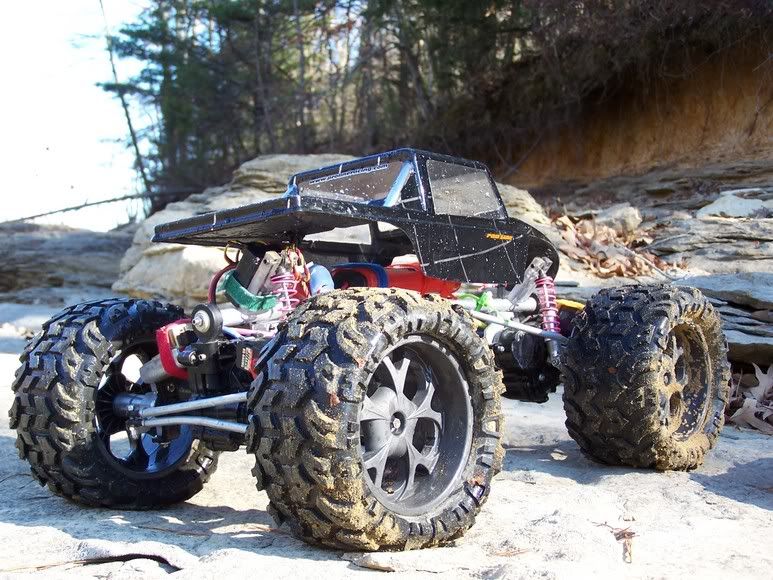 Badd - July 28, 2007 09:24 AM (GMT)
here is a few I like
BrockGrimes - August 28, 2007 07:40 PM (GMT)