Thin Lizzy / Diamond Head @ Glasgow Academy 30/11/07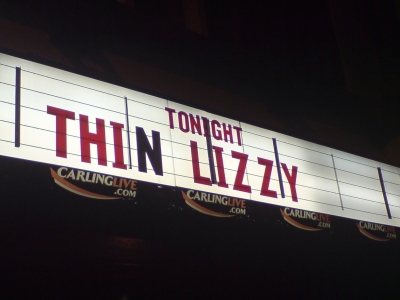 Last time I saw Diamond Head they blew Megadeth off stage. Well they're still great and you ought to see them. And, frankly, if you've written as many great riffs as Brian Tatler, you should be legally entitled to a daily round of applause for 'It's Electric' and 'Am I Evil'.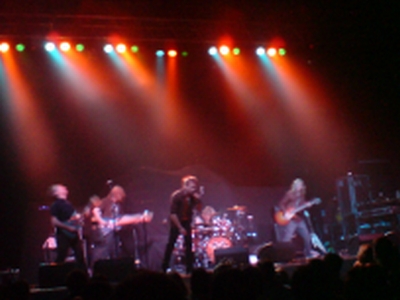 Of course, he's the sole original member of Diamond Head left, which is one more than Thin Lizzy. So what about Lizzy? Well, they're a bunch of dirty, lying bandits.
The whole tour is being sold as the "Live & Dangerous" tour, and their website is still claiming that they will be playing the album sequentially. So, when the second song arrived and it was 'Waiting For An Alibi', there were a few shocked looks flashing around the audience.
Now, don't get me wrong, the Thin Lizzy back catalogue is fabulous, but that's just downright false advertising. So what you're getting is the same old show they've been playing for the last decade. John Sykes isn't a natural frontman, having only got to Lesson 2 in the Big Book of 101 Rock Poses - stick bottom lip out, point at random audience member - but he has worked hard at his vocals over the years, which is to his credit.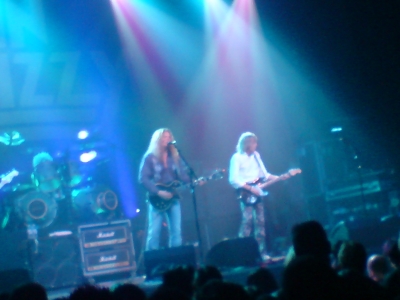 But it's Scott Gorham that you want to watch. It's his history that's being revisited, and sometimes there's a moment when he is almost physically transported to another time and place. There's also the added bonus of the eternal Tommy Aldridge on drums, which actually means we've now got as many ex Whitesnake members as Thin Lizzy!
There are some sublime moments on 'Southbound', 'Warrior', 'Black Rose', 'Cowboy Song' and others, and Sykes actually gets to play one of his tunes come encore time and the appearance of 'Cold Sweat'. But it wasn't "Live & Dangerous".
:twisted :twisted :twisted
/ 3 out of 5