Title: Bonanno Crime Family
Description: Basciano trial, new boss?
GangstersInc - May 5, 2006 07:19 AM (GMT)
Jury deliberations to start in "Vinny Gorgeous" case

BY ANTHONY M. DESTEFANO

NEWSDAY STAFF WRITER

May 2, 2006

A federal jury in Brooklyn Tuesday morning is expected to begin its first full day of deliberation in the racketeering murder case against reputed acting Bonanno crime boss Vincent "Vinny Gorgeous" Basciano.

Late into the evening Monday, U.S. District Court Judge Nicholas Garaufis read the jury a complex charge on the law in the case.

Basciano, 46, has been on trial since February along with co-defendant and reputed Bonanno captain Patrick "Patty From The Bronx" DeFilippo. Both are accused of taking part in the affairs of the Bonanno crime family through murder, murder conspiracies, gambling and loansharking. Federal prosecutors have specifically accused Basciano of taking part in the 2001 murder of Frank Santoro in the Throgs Neck area as the victim was walking his dog.

The motive for the Santoro killing, prosecutors said, was Santoro's plan to kidnap one of Basciano's sons.

DeFilippo is charged with playing a role in the 1999 murder of Bonanno captain Gerlando "George From Canada" Sciascia on orders from former family crime boss Joseph Massino, 63. Prosecutors dropped hints that Massino, who was convicted in July 2004 of racketeering, might be called as a witness, but the gangster -- who is now in the witness security program -- never took the stand.

A number of other turncoats in the Bonanno family, including former underboss Salvatore Vitale, testified for the government.

Basciano's trial was a contentious affair, peppered with arguments and sniping in the courtroom between prosecutors and defense counsel. Garaufis had to frequently hold sidebar conferences out of earshot of the jury, as the lawyers argued points of law and trial conduct.

Both defendants face life in prison if convicted. Basciano faces another racketeering case in which he is eligible for the death penalty.
Hollander - May 10, 2006 10:37 AM (GMT)
Ex-Beauty Salon Owner Convicted in Mob Case
By TOM HAYS
Associated Press Writer

May 9, 2006, 11:50 PM EDT

NEW YORK -- A former beauty salon owner known as Vinny Gorgeous -- portrayed by authorities as the ruthless acting boss of the Bonanno crime family -- was convicted Tuesday of racketeering charges, though jurors deadlocked over some of the most serious allegations.

The anonymous jurors in federal court deliberated six days before finding Vincent Basciano, 46, guilty of murder conspiracy, attempted murder and illegal gambling.

But the jury told the judge in a note it could not agree on whether the government had proven that he committed one gangland hit and ordered another.

The note said that the jury was deadlocked 11-1 in favor of conviction, but that the lone holdout didn't believe the testimony of several turncoat mobsters who took the witness stand during the two-month trial.

Jurors acquitted Basciano on extortion and other lesser charges. A similar partial verdict was returned against Basciano's co-defendant, reputed Bonanno captain Patrick DeFilippo.

The men, who each had faced life in prison if convicted of murder, now could be sentenced to up to 20 years.

Authorities alleged that the one-time owner of the Hello Gorgeous beauty salon in the Bronx became acting head of the Bonannos following the 2003 arrest of boss Joseph Massino. Once in charge, prosecutors said, he sought to "reinstitute the old-school Mafia way" of settling scores with bloodshed.

Massino was sentenced to life in prison last year for murder, racketeering, arson, extortion and other crimes.

In their case against Basciano, prosecutors relied on the testimony of cooperating witnesses, including former Basciano protege Dominick Cicale.

Cicale said he and Basciano gunned down a low-level mobster from another crime family, Frank Santoro, in February 2001 because Vinny Gorgeous believed Santoro wanted to kidnap one of his sons.
Copyright 2006 Newsday Inc.

Laurentian - May 11, 2006 07:53 PM (GMT)


May 11, 2006




Contact:

Robert Nardoza

United States Attorney's Office

(718) 254-6323



PRESS RELEASE



Bonanno Family Soldier and Associates Indicted For Racketeering and Related Violent Crimes



Murder Victim Strangled and Drowned at Staten Island Mansion



GINO GALESTRO, a soldier in the Bonanno organized crime family of La Cosa Nostra, and four associates, JOSEPH YOUNG, also known as "Joe Black," JOHN TUFARELLI, also known as "Little John," JOSE GARCIA, and STEFAN CICALE, were indicted by a federal grand jury in Brooklyn on charges involving murder, assault, arson, robbery, carjacking, loansharking, and illegal firearm possession.
The charges contained in the superseding indictment are merely allegations, and thedefendants are presumed innocent unless and until proven guilty.


Close YOUNG, TUFARELLI, CICALE, and GARCIA are scheduled to be arraigned this afternoon before United States Magistrate Judge Ramon E. Reyes, Jr., at the U.S. Courthouse, 225 Cadman Plaza East, Brooklyn, New York. GALESTRO will be arraigned at a later date. The case has been assigned to United States District Judge Nicholas G. Garaufis.



The charges were announced by Roslynn R. Mauskopf, United States Attorney for the Eastern District of New York, and Mark J. Mershon, Assistant Director-in-Charge, Federal Bureau of Investigation, New York Field Office.



According to the superseding indictment and a detention memorandum filed with the court, GALESTRO's crew participated in a variety of violent crimes, including:



• In early 2005, GALESTRO ordered the murder of Bonanno family associate Robert McKelvey, who had fallen out of favor with GALESTRO. A member of GALESTRO's crew recruited YOUNG to carry out the murder. YOUNG, who was to be paid approximately $8,000 for the hit, and a co-conspirator, lured McKelvey to a secluded mansion in Staten Island where YOUNG was living. There, YOUNG attempted to strangle McKelvey, but McKelvey broke free and fled. YOUNG tackled McKelvey, brought him to the ground, repeatedly stabbed him with a knife, and then dragged McKelvey to a pond and drowned him. Later, at GALESTRO's direction, CICALE, GARCIA, YOUNG, and a co-conspirator disposed of the body, leaving no remains.



• In January 2006, YOUNG, with GALESTRO's approval, conspired to set fire to a house in Staten Island in order to "send a message" to one of the residents. YOUNG doused the back of the house with gasoline, and then set it on fire.



• In October 2005, TUFARELLI, CICALE, and co-conspirators assaulted an individual who fell behind in repaying a loanshark debt.



• In July 2005, YOUNG held up a New Jersey man at gunpoint and stole his car.



• In May 2005, YOUNG, GARCIA, and a co-conspirator, with the approval of GALESTRO, assaulted a Staten Island mechanic with a metal pipe.



• In March 2004, TUFARELLI and co-conspirators, with the approval of GALESTRO, robbed a delivery truck driver at gunpoint as he was collecting payment from a cheese shop in Brooklyn.



"Today's indictment is yet another step in our ongoing initiative to put an end to the wanton violence of the Bonanno organized crime family," stated United States Attorney Mauskopf. "Our goal is to dismantle this criminal enterprise in its entirety." Ms. Mauskopf thanked the New York City Police Department for its assistance in the case.



FBI Assistant Director-in-Charge Mershon stated, "The occasional public perception that organized crime violence is a vestige of a bygone era is put to lie by the brutality that characterized the murder of Robert McKelvey. The cravenness of the killing was matched by the thoroughness with which the body and other evidence were disposed of. La Cosa Nostra is still about making money illegally, enforcing illegal agreements, and killing people in furtherance of those aims."



GALESTRO and YOUNG are charged with racketeering, including the McKelvey murder as a racketeering act, murder in aid of racketeering, murder-for-hire, and conspiracy to commit those offenses. If convicted of racketeering, they face a maximum sentence of life imprisonment, or the death penalty. CICALE and GARCIA are charged with being accessories-after-the-fact to murder, and if convicted they face a maximum sentence of 15 years imprisonment. GARCIA faces an additional 20 years imprisonment if convicted of assault in aid of racketeering, and CICALE faces an additional 20 years imprisonment if convicted of loansharking. If convicted of robbery with a firearm, TUFARELLI faces a maximum sentence of 25 years in prison.



The government's case is being prosecuted by Assistant United States Attorney Joey Lipton.



The Defendants:



GINO GALESTRO

DOB: 8/25/68



JOSEPH YOUNG

DOB: 10/25/78



JOHN TUFARELLI

DOB: 8/12/80



STEFAN CICALE

DOB: 2/23/74



JOSE GARCIA

DOB: 11/28/71

GangstersInc - June 19, 2006 05:37 PM (GMT)
A nice old picture, aaaah life was good ;)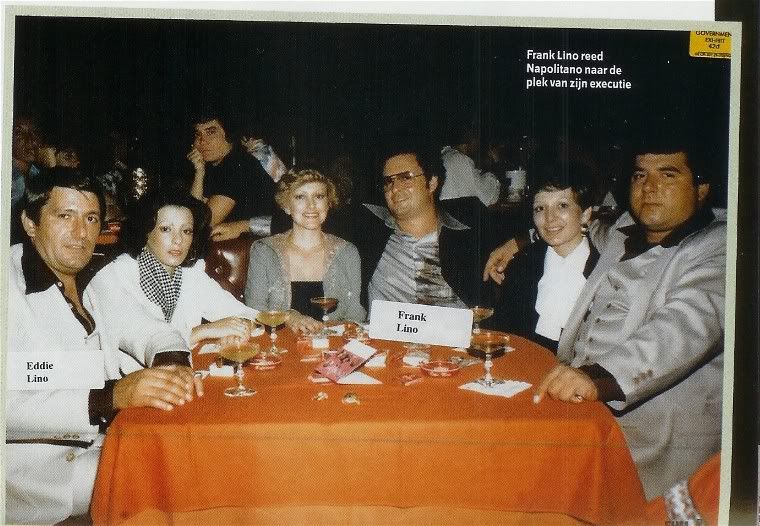 GangstersInc - June 21, 2006 08:48 AM (GMT)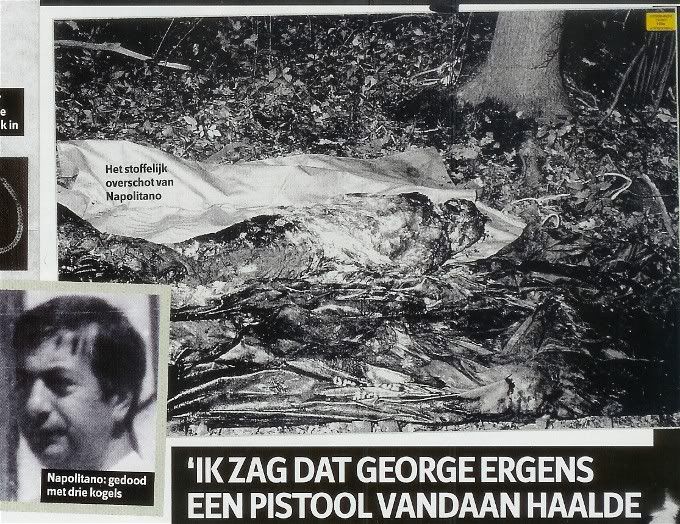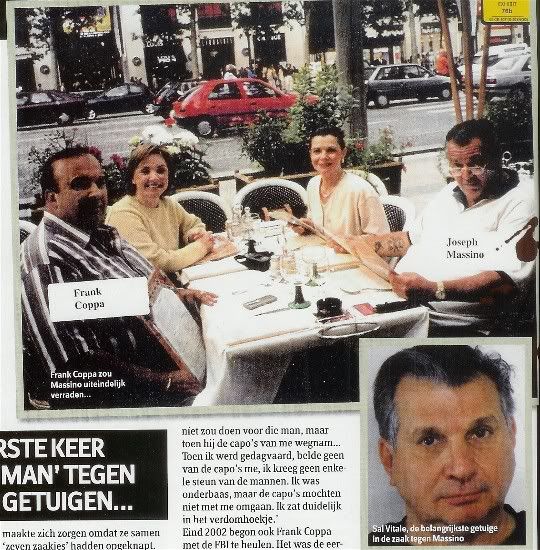 GangstersInc - July 30, 2006 07:38 PM (GMT)
The Sunday Times July 30, 2006

Betting firm is linked to US Mafia kingpin
Dominic Rushe, New York
EMBATTLED online bookmaker Betonsports once shared the same address, technical support and solicitor as a company linked to New York's notorious Bonanno crime family.

The company, Safe Deposit Sports (SDS), was part of an illegal gambling ring that netted millions for the Bonannos, one of New York's five Mafia families, according to US prosecutors. SDS shared an address, technical support and a solicitor based in Leamington Spa, Warwickshire, with the British firm.

SDS was based in Costa Rica, home of Betonsports' fugitive founder, Gary Kaplan. Gambling sources believe the US authorities' investigations into SDS and other companies using Costa Rican-based firms to circumvent US laws may have triggered the prosecution of Betonsports.

In May 2005 36 people linked to SDS were indicted by the US authorities, charged with running an illegal gambling operation that netted $360m (£193m) over more than two years.

The indictment said Bonanno acting boss Anthony Urso, also known as Tony Green, allegedly received an unspecified monthly "tribute" from the gambling ring for protection.

Urso ran one of the most notorious crime gangs in America. In September last year he received a 20-year jail sentence for murder and racketeering.

Much of the money collected by SDS went through Costa Rica, home to a large number of online betting groups that target America, where online sports betting is largely
illegal.

Betonsports is quoted in London, but has its operations in Costa Rica. David Carruthers, chief executive of the British company, was arrested by the FBI earlier this month when he changed planes at Dallas on his way from the UK to Costa Rica. Kaplan faces extradition from Costa Rica and is now wanted by the FBI. Carruthers was sacked last week.

Ties between the two companies appear to have ended when Betonsports floated on the London Stock Exchange in June 2004.

On November 15, 2003 the manager of SDS, a man calling himself Barry Clark, set out his relationship with Betonsports in an online-gambling forum, Offshore Gamblers Digest. Gamblers and potential clients had been discussing links between the two companies. One gambler said he had sent money to SDS and received a confirmation e-mail from Jaguar Sports. This was the name of one of the firms associated with Betonsports mentioned in this month's indictment.

Asked by a potential client what his company's relationship with Betonsports was, Clark wrote: "As I have stated before, BOS and my companies are independently owned.

Along with space here at The Mall I get the benefit of tech support from BOS. Also, they maintain my internet capabilities, along with my website."

Both Betonsports and SDS have used the same solicitor, Leamington-based Ian Burr & Co. According to internet domain-name searches, Burr was described as "administrative contact" and "technical contact" for the sites.

Burr is the contact for Domain Choices, the company that registers Betonsports' website. Domain Choices was the registrar for SDS in 2003.

Burr said he had no recollection of ever dealing with anyone from SDS and was unaware the company had used his name or address as its registered office. "I can't explain it," he said. He said about 10 companies used his address as a legal office, including Betonsports. "I wish I'd never agreed to it," he said.

A Betonsports spokesman said current management had no knowledge of SDS. "There is no relationship between Betonsports and this company in our current situation or since going public."
# Victor Chandler, head of the eponymous sports-betting company based in Gibraltar, has in recent weeks shelved plans to launch in America following the arrest of David Carruthers.

In an interview with The Sunday Times, Chandler said: "America is a frightening place. I guess you'd say we've had a lucky escape."
Hollander - August 1, 2006 10:02 AM (GMT)
'Not guilty' pleas open BetonSports trial

2.40pm Tuesday August 1, 2006
By Julia Kollewe


Several figures indicted in the US action against the online gambling company BetonSports pleaded not guilty on charges of racketeering and fraud today, while David Carruthers, the dismissed chief executive, did not appear in court as originally scheduled.

The US attorney's office in St Louis, Missouri, said the timing of Mr Carruthers' bail hearing had been changed.

The 48-year-old Scotsman was arrested by the FBI just over a week ago while changing planes in Dallas, Texas, on his way from London to Costa Rica, where BetonSports is based.

Along with the company founder, the maverick bookie Gary Kaplan, and nine others he faces charges of fraudulently taking bets from US citizens by telephone and the internet and failing to pay excise taxes.

Last week, Mr Carruthers was removed as the chief executive and from the company board by BetonSports which said he could not fulfil his duties while in custody.

BetonSports said it would foot Mr Carruthers' legal bill, but pointed out that its insurance would pay for what are likely to be substantial legal costs.

Of those indicted, Mr Kaplan's siblings, Neil Kaplan and Lori Kaplan-Multz, along with Tim Brown, William H Lenis, William L Lenis, Manny Lenis and Monica Lenis all entered not guilty pleas yesterday and were released on bond.

An arrest warrant has been issued for Gary Kaplan, but he remains at large.

A separate hearing was scheduled to deal with the restraining order granted to federal authorities to stop BetonSports from accepting bets from US gamblers and to force it to return deposits to US customers.

It has emerged that the firm shared an office until spring last year with a company US prosecutors allege is linked to a New York Mafia family.

Safe Deposit Sports was allegedly part of an illegal gambling ring that made millions for the Bonnano mob family and used BetonSports' Costa Rica office.

A spokeswoman for BetonSports said SDS was a sub-tenant, but stressed, as soon as Mr Carruthers and his team learnt of the allegations of a mob link, they asked SDS to move out.

She said BetonSports provided telephone and internet access to SDS and that both firms shared a solicitor.

SDS was evicted in May last year after it was named in an indictment by US authorities against 36 individuals, who were charged with running the gambling ring.

- INDEPENDENT
Hollander - August 18, 2006 12:10 PM (GMT)
Mobster cops to '84 slay of capo

City Briefs



A former Bonanno crime family underboss pleaded guilty yesterday to the 1984 killing of a Sicilian-born capo whose remains were found inside oil drums at a New Jersey glue factory.
In a brief appearance in Brooklyn Federal Court, Louis (Ha Ha) Attanasio, 62, copped to killing Cesare Bonventre, who was Carmine Galante's bodyguard when the Bonanno boss was gunned down in 1979. Attanasio was arrested in December 2004.
GangstersInc - August 29, 2006 03:30 PM (GMT)
Federal Prosecutor Says Jailed Bonanno Boss Made Threats During His Trial

Article Tools Sponsored By
By WILLIAM K. RASHBAUM
Published: August 29, 2006
NY Times

A federal prosecutor disclosed yesterday that the authorities were investigating threats of violence that he said had been made by Vincent Basciano, the jailed former acting boss of the Bonanno crime family, during his murder and racketeering trial earlier this year.

The prosecutor, Winston Y. Chan, who did not name those he said had been threatened, made the disclosure in United States District Court in Brooklyn during a hearing at which he and Mr. Basciano's defense lawyers discussed the reasons that Mr. Basciano was placed in solitary confinement on July 28.

Earlier this month, prosecutors said they had moved Mr. Basciano, 46, into the Special Housing Unit of the Metropolitan Correctional Center because of an investigation, but they did not elaborate. Yesterday, Mr. Chan offered little more in the way of details on the inquiry.

"The nature of the investigation involves threats of violence by Mr. Basciano against individuals during the course of his previous trial," Mr. Chan, an assistant United States attorney, told the judge in the case, Nicholas G. Garaufis.

At the hearing, the prosecutor provided Mr. Basciano and his four defense lawyers with a letter detailing the allegations, on the condition that they not share the material with anyone else, including their own investigators. After a brief recess, Mr. Basciano's lead counsel, James Kousouros, asked for a private conference, and the judge sealed the courtroom.

No further details were disclosed at the hearing about the alleged threats or whether the intended targets were government officials or investigators, Bonanno family turncoats — of which there are many — or other crime figures.

Also at the hearing, Mr. Basciano's lawyers protested the jail conditions facing their client, who is known for being fastidious. (Sometimes called by the nickname Vinny Gorgeous, he favors Ferragamo shoes and finely tailored suits, and he sported a rich tan at his trial despite more than a year in custody.)

When Mr. Basciano was moved to the Special Housing Unit, Mr. Kousouros said, "they took him to a cell that had just been vacated by someone who had some issues and had deposited feces and urine all over the wall. Then they brought him cleaning materials and told him to clean it up."

Ephraim Savitt, another lawyer for Mr. Basciano, said that members of the prison staff later cleaned the cell, although Mr. Basciano sprinkled Comet cleanser around his bed to mask the smell.

Mr. Basciano, who appeared in court yesterday wearing an oversized bright orange T-shirt that reached down to his thighs, was convicted on racketeering, attempted murder and gambling charges in May, but after a 10-week trial the jury could not reach a verdict on the murder charges in that case. He has not yet been sentenced and faces a new trial in December on the murder charge.

He is scheduled to go on trial next year on separate murder and racketeering charges that include soliciting someone to kill one of the prosecutors in his earlier trial. If convicted, he could face the death penalty.
GangstersInc - September 13, 2006 02:30 PM (GMT)
Alleged mobster pulls $1M bail in weed bust

BY JOHN MARZULLI
DAILY NEWS STAFF WRITER

A reputed Bonanno crime soldier charged by the feds with supervising a marijuana distribution ring in Queens was ordered held yesterday on $1 million bail.

Bari Mascitti was busted outside a warehouse at 14-33 Astoria Blvd. where Drug Enforcement Administration agents later executed a search warrant and found 120 pounds of marijuana stashed in the building and in a nearby vehicle.

Also seized in the raid were scales, boxes, gloves and an air purifier.

"We believe a lot more [marijuana] was in play here," said Assistant U.S. Attorney Michael Ramos at a detention hearing for Mascitti in Brooklyn Federal Court yesterday.

Mascitti, 60, was carrying a key chain with a key to the warehouse when he was arrested on Sept. 5, Ramos added.

Although he's not charged with racketeering or membership in the crime family in the criminal complaint, Mascitti "is an active member," according to prosecutors. They said that he was recently observed driving to a casino in Atlantic City with reputed Bonanno soldier Paul Spina, according to court papers.

Mascitti, who is unemployed, was unaware he was under surveillance on Sept. 1 when DEA agents watched him and codefendant Michael Santoro shop at a Staples office supply store for airtight plastic storage bins to keep their marijuana fresh and potent, according to court papers.

Santoro, and co-defendants Craig Buffa, Jason Caccavo and Francisco Quintero were released on bail, but the feds wanted Mascitti held out of fear he might flee or attempt to threaten witnesses.

Magistrate Roanne Mann said she was concerned that Mascitti had violated the terms of supervised release in previous criminal cases, even though his elderly mother had posted her home for bail.

The judge approved a $1 million bond and house arrest, but insisted that Mascitti's three children co-sign the bond.

"If he violates a single condition of release, it will have serious financial consequences, and I want it to hurt significantly," Mann warned defense lawyer Richard Rehbock.

Mascitti faces five years if convicted.

Originally published on September 13, 2006
GangstersInc - September 16, 2006 10:51 AM (GMT)
EDIT:

I checked my files. Capeci estimated the Bonannos at around 130 members. I found 49 made guys that were taken off the street since Jan 2004 due to indictments, among those are all the recent Bonanno rats, 9 made guys. With Capeci's lowest estimate being 130 that would mean below 90. From what I read on the internet most people estimated the Bonannos at 100 to 120. Also a lot of associates were indicted since Jan 2004. My thought is Capeci labeled a lot of associates made.

Either way I guess 90 could be a correct number. Found back a cd-rom with the rest of the indictments.
GangstersInc - September 22, 2006 08:01 PM (GMT)
Feds lean on mob boss over 'hit list'

BY JOHN MARZULLI
DAILY NEWS STAFF WRITER

The Feds are turning up the heat on Vinny Gorgeous.

Prosecutors investigating an alleged hit list drafted in jail by former Bonanno crime boss Vincent Basciano - that included the federal judge presiding over his case, have gotten permission from the U.S. attorney general to clamp down further on the gangster.

Basciano is now under extremely restrictive conditions usually reserved for terrorists. He was already locked up in his cell 23 hours a day, but now the feds are closely monitoring his phone calls, mail and visits.

The special administrative measures, or SAMs, "eliminate the ability of the defendant to pass communications to the outside world that are illegal," Assistant U.S. Attorney John Buretta said in Brooklyn Federal Court yesterday.

An inmate at the Metropolitan Correctional Center gave the feds a list in which Basciano scrawled the names of Judge Nicholas Garaufis, who is presiding over the racketeering case, the prosecutor and three mob rats who testified against him.

Defense lawyer James Kousouros said the inmate offered the services of his mother, who practices Santeria, to help Basciano "cast a spell" over the people on the list.

"[The inmate] told Mr. Basciano to make a list of everybody involved, put it in your right shoe, stamp five times every day during the trial, and it will help," Kousouros told the judge on Aug. 28 according to a transcript unsealed yesterday.

Garaufis told defense lawyers to decide quickly whether they will seek his recusal from the upcoming trial.

"I don't have a point of view ... whether somebody is out there praying for me or somebody is out there gunning for me," Garaufis said on Aug. 28. "There may be a misunderstanding or it may be real."

Originally published on September 22, 2006
Hollander - September 25, 2006 10:17 AM (GMT)
Ugly charges for Gorgeous
Authorities say swaggering reputed mob boss had 5 on hit list

By TOM HAYS, Associated Press
First published: Sunday, September 24, 2006

NEW YORK -- The note looks innocuous enough -- five names written in a childlike scrawl.

But federal prosecutors alleged last week that a reputed gangster nicknamed Vinny Gorgeous scribbled the list while behind bars and wanted those on it, including a federal judge, killed. The mobster insists the list was about mysticism, not murder -- part of a religious ritual to bring him good luck.

So far, it's not working.

The debate over the list was the latest twist in the colorful but largely overlooked career of Vincent Basciano, the one-time acting boss of the Bonanno organized crime family.

While his more infamous contemporary John Gotti Jr. sought to dodge publicity and jail time by reinventing himself as a devoted family man disenchanted with La Cosa Nostra, Basciano has adopted an unrepentant swagger more reminiscent of Gotti's crime boss father, the late Dapper Don -- though some argue the list episode shows he's clearly not as savvy.

"His name should be changed to 'Vinny Knucklehead,' " said James Walden, a former organized crime prosecutor.

Basciano, 46, began attracting attention at a Brooklyn racketeering trial earlier this year by sporting finely tailored suits, a smirk on his face and a healthy glow that defied months of maximum-security captivity. He annoyed prosecutors during jury selection by joining lawyers at sidebars before Nicholas G. Garaufis -- the judge he's now suspected of plotting to kill.

Defense attorneys tried to portray the one-time owner of the Hello Gorgeous beauty salon in the Bronx as the Mafia's version of an empty suit.

"Look at him," his then-lawyer, Barry Levin, told jurors. "He's well-dressed. His hair's groomed. He's a handsome guy. He plays the role. He plays it to the hilt."

But authorities insist Basciano wasn't merely role-playing. Known within the Bonanno family as an egomaniac with an explosive temper, the defendant quickly rose to acting boss after a series of successful prosecutions decimated its leadership, Walden said.

"He's a rash person who lucked into the job," the ex-prosecutor said.

A jury heard testimony that in 2001, Basciano allegedly used a 12-gauge shotgun to kill a low-level mobster from another crime family, believing he wanted to kidnap one of his sons. Jurors failed to reach a verdict on the murder charge, but found him guilty of racketeering, attempted murder and gambling.

Because of a turncoat mob boss and jailhouse snitch, the conviction is now the least of Basciano's troubles.

The boss, Joseph Massino, broke ranks and began cooperating with investigators after his 2004 conviction for orchestrating a quarter-century's worth of murder, racketeering and other crimes. While imprisoned together last year, the former Bonanno boss secretly recorded Basciano pitching a plot to kill a prosecutor, authorities said.

The alleged scheme resulted in new charges against Basciano. If convicted at a trial next year, he could face the death penalty.

In July, Basciano got burned again, inside the same lockup, after he scratched out the list naming the judge, the prosecutor and three mobsters who testified against him. He gave it to another unidentified inmate, not knowing he was a cooperator, prosecutors said.



Nav - October 29, 2006 05:42 AM (GMT)
NEW YORK, NY, United States (UPI) -- A powerful Bonanno crime family figure in New York, Baldassare Amato, has been sentenced by a federal judge to life in prison for two Mafia murders.

'Mr. Amato, you`re just a plain, wanton murderer and a Mafia assassin,' U.S. District Court Judge Nicholas Garaufis said, The New York Times reported. 'The sentence I`m going to give you, as far as I`m concerned, is a gift.'

The judge, who said Amato used 'murder as a business tactic,' also fined Amato $250,000.

Amato, 54, dressed in a gray prison sweatshirt and khaki trousers, appeared unmoved when the judge handed down the life sentence, the Times reported.

Amato, known as Baldo, immigrated to New York from the Sicilian fishing village of Castellammare del Golfo when he was 18.

He was convicted July 12 of racketeering conspiracy charges, including the murders of two Bonanno associates.

Copyright 2006 by United Press International
Hollander - November 4, 2006 12:27 PM (GMT)
DITCH JUDGE: MOB BOSS
By STEFANIE COHEN
November 2, 2006 -- The Bonanno crime family big who allegedly threatened to whack the judge presiding over his case wants a new jurist on the case - because he fears Judge Nicholas Garaufis has turned against him since learning of the supposed assassination plot, according to court papers.

But prosecutors argued in court documents filed yesterday that Vincent "Vinny Gorgeous" Basciano's bias claims are just a pretext - and that he wants a switch because Garaufis won't let him meet with his co-defendants, which cuts into the acting boss's ability to run the family from jail.

"I'm gonna see if I can get a different judge," Basciano told his wife, Angela, during a tape-recorded phone call last June. "I'm pulling every rabbit out of the hat . . . I gotta fight fire with fire with these people."

He also accused Garaufis of working with the prosecution.

Basciano was convicted of racketeering last May and is behind bars awaiting two trials next year.

Hollander - November 10, 2006 11:45 AM (GMT)
Pay up or end up 'in trunk' mobster allegedly warned



Three Bonanno crime family thugs were charged yesterday with threatening to kill a woman who had fallen behind on loanshark payments.
A Brooklyn judge ordered reputed soldiers Michael (Mike the Butcher) Virtuoso, 53, and Michael Cassese, 39, and reputed mob associate Agostino Accardo, 32, held without bail in the alleged extortion conspiracy.

Virtuoso, who runs Graham Ave. Meats in Brooklyn, allegedly supplied the $100,000 loan to the unidentified woman in 2005.

Last month, Cassese allegedly warned the woman's husband that if the loan was not repaid "she's going in the trunk of a car," according to court papers.

He allegedly added that his prior indictment involved a woman who "didn't make it either."

He was apparently referring to his 1990 case in which Bonanno soldier Thomas (Tommy Karate) Pitera was convicted of killing a woman.

Virtuoso's lawyer offered a spirited defense in court, arguing that a wad of $7,000 in $100 bills seized from his client by agents yesterday was not proof he was a loanshark.

"I don't know the last time you went to the butcher shop and paid for a pork chop with a $100 bill," prosecutor Winston Chan countered.


John Marzulli



Originally published on November 10, 2006

GangstersInc - November 15, 2006 11:08 AM (GMT)
The baby godfather
Daily News Exclusive
Feds say L.I. dad, 35, to head clan decimated by jailings
BY JOHN MARZULLI
DAILY NEWS STAFF WRITER
Matrix Steel Co., on Bogart St. in Brookyn, is run by Salvatore Montagna...
...the new boss of the Bonanno crime family, according to law enforcement sources.
The Bonanno crime family has tapped a man of steel to rebuild its crumbling empire, the Daily News has learned.
He's Salvatore (Sal the Ironworker) Montagna, the newly minted boss of the Mafia family, according to law enforcement sources - and he's practically a bambino at only 35 years of age.
The Sicilian-born Montagna and his wife, Francesca, own a small ironworks company in Brooklyn, but they show no signs of living the high-life of a Mafia don.
The couple and their three daughters live in a modest ranch house in working-class Elmont, L.I., not far from the Queens border.
"Putting someone that young and relatively unknown in charge indicates that they're desperately seeking to salvage the remnants of the family from the recent prosecutions and convictions," said Mark Feldman, former chief of organized crime for the Brooklyn U.S. attorney's office.
Feldman said the move clearly "signals desperation" on the part of a mob family that has seen three bosses and acting dons bite the dust in three years.
Most noteworthy was the conviction of longtime family boss Joseph Massino, who is now serving life in prison.
Last night, a teenage girl answered the door of Montagna's vinyl-sided home on Oakley Ave. and said the reputed crime kingpin was not at home.
Two little sisters stood at her side. Outside, a small construction crew was wrapping up its day working on Montagna's brick driveway.
A short time later, Francesca Montagna drove up in a late-model Lexus SUV and turned angry when asked if her husband was the new head of the Bonanno family.
"I don't know what you're talking about," said the dark- haired woman, dressed in a sweatsuit. "I have kids in here. It's not appropriate for you to be here."
Until now, Montagna has rarely appeared on the radar of the NYPD and the feds, and neighbors said they knew nothing about any reputed mob ties. Still, the Mafia talk didn't worry them.
"Am I scared?" said one local. "Absolutely not. I come from Brooklyn. Believe me, when you live next to one of these people, there's nothing to be afraid of."
Another neighbor found the suggestion "ridiculous," but quickly added, "We'd be shocked and scared at the same time if that is true. Wow!"
The Montagnas run the family-owned Matrix Steel Co. on Bogart St. in Brooklyn. According to Dun & Bradstreet, the firm supplies structural material for builders and reported a modest $1.5 million in sales last year.
In 2003, Montagna pleaded guilty to criminal contempt charges and was sentenced to probation for refusing to answer questions before a Manhattan grand jury.
He had been indicted a year earlier after a probe by the Manhattan district attorney's office as one of 20 wiseguys charged in a takedown of a Mafia crew allegedly involved in gambling, loansharking and weapons possession.
Whether the new Bonanno boss has any other arrests was unclear yesterday.
"He's well-liked by the rank and file," said an underworld source, adding that Montagna is also known as Sal the Zip, a reference to the name bestowed on members of the crime family's Sicilian wing.
Sources said Montagna was close to legendary Bonanno gangster Baldassare (Baldo) Amato, another immigrant from near Castellammare del Golfo in Sicily, and served in the crew of capo Patrick (Patty from the Bronx) DeFilippo.
Those guys are largely history now, with Amato recently sentenced to life in prison and DeFilippo facing a retrial on murder charges.
Led by Assistant U.S. Attorney Greg Andres, the feds have indicted and convicted more than 70 Bonanno gangsters since 2002, leaving behind about 75 shell-shocked members on the street. Sources said Montagna's promotion couldn't have happened without the blessing of Vincent (Vinny Gorgeous) Basciano, who once operated Hello Gorgeous, a hair salon in the Bronx, and became the official boss of the crime family after Massino turned rat.
Thomas Reppetto, author of the just-published "Bringing Down The Mob: A War Against the American Mafia (Henry Holt)," said the new breed of boss pales in comparison to past godfathers like the late John Gotti or Vincent Gigante.
"There may no longer be a boss in the sense that we understood the term, an all-powerful figure at the top, because naming an official boss provides the FBI with a clear target," Reppetto said.
With John Lauinger
Originally published on November 15, 2006
GangstersInc - November 16, 2006 08:31 PM (GMT)
You lose! 3B ring bashed
'This is the largest illegal gambling
operation ... [we've] encountered'
By ROBERT F. MOORE and SCOTT SHIFREL
DAILY NEWS STAFF WRITERS
For pictures see NYDN site:
http://www.nydailynews.com/front/story/471930p-397087c.html
Police Commisioner Ray Kelly and DA Richard Brown with items seized.
Kelly (far r.) points to chart providing extensive evidence of gambling bust.
Pine Crest, Fla. mansion owned by alleged mastermind James Giordano (below).
Suspect Frank Falzarano, 52, a scout for the Washington Nationals.
Steven Tarantino, 33, of Manhattan, mob muscle from the Luchese crime family, is also allegedly linked to the group.
A rag-tag group of suspects head to court.
A Web page from the gambling site.
All bets are off on a $3.3 billion gambling operation that used the Internet, off-shore computer servers and good, old-fashioned mob muscle.
More than two dozen people were arrested and more than $7 million in cash was seized after police and FBI agents shut down the popular sports betting site Playwithal.com.
"This is the largest illegal gambling operation this department has ever encountered," said Police Commissioner Raymond Kelly at a press conference announcing the bust. "It rivals casinos for the amount of betting."
Among those nabbed was James Giordano, an ex-New Yorker and ranked professional poker player whom authorities identified as the gambling mastermind who ran the illicit operation from behind the walls of his fortresslike Florida compound. Also arrested was a Major League Baseball scout, a Web designer and a Luchese crime family associate.
The bust is the first since President Bush signed a law last month making it difficult for bettors to fund their Internet gambling accounts through U.S.-based credit cards or banks - although Playwithal.com relied on hard cash.
Traditional bookies would give bettors a secret code to use the Internet gambling site, authorities said. Bets were taken on all kinds of sports, including football, baseball, basketball, hockey, auto racing and golf - and at the end of each week, the bookies would pay off or collect from each client.
"They laundered and stashed away millions in winnings using shell corporations and bank accounts in Central America, the Caribbean, Switzerland and Hong Kong," said Queens District Attorney Richard Brown, who led the 28-month probe.
Prosecutors also seized hundreds of millions of dollars in cash and property as part of a civil forfeiture suit that seeks $500 million in damages.
Among the assets confiscated, Brown said, were four luxury Manhattan condos, a modern art collection and a football signed by the 1969 Super Bowl III champion New York Jets.
The artwork by Salvador Dali and Peter Max and the sports memorabilia were found in a secret room hidden behind a bookshelf in a Murray Hill condo.
Investigators said one of the biggest earners in the network of 2,000 bookies nationwide was Frank Falzarano, 52, of Seaford, L.I., a scout for the Washington Nationals and a former scout for the San Francisco Giants.
Authorities said the investigation of the sophisticated gaming operation began with a simple tip involving the attempted kidnapping of a gambler who owed a bookie $40,000.
From there, prosecutors eavesdropped on thousands of phone conversations and even broke into e-mail communications at the site's snazzy Web site. Bets also were taken by phone - but all wagers were ultimately recorded on computer servers in Costa Rica or St. Maarten.
"They were as savvy and adept in the use of computer technology as they were proficient in the art of secreting and laundering untold millions of dollars," Brown said.
Still, Giordano allegedly relied on old-fashioned mob muscle from Luchese family associate Steven Tarantino, 33, of Manhattan, and paid tribute to jailed ex-Bonanno family acting boss Anthony Urso, sources said.
A break in the case came last year when investigators secretly hacked into a laptop computer that Giordano had left in a Long Island hotel while attending a wedding, police said. On another occasion, investigators tapped Giordano's cell phone while he played in a January poker tournament at the Bellagio, made famous in the movie "Ocean's 11."
Giordano won a Texas Hold 'em tournament at the Bellagio worth nearly $100,000 earlier this year.
He was arrested early yesterday by FBI agents who had to scale the walls of his Pine Crest, Fla., compound.
"Troublesome is the fact that so many people today are involved in Internet gambling," Brown said. "You simply click the mouse and lose your house."
Originally published on November 16, 2006
GangstersInc - November 16, 2006 10:04 PM (GMT)
QUOTE (GangstersInc @ Nov 15 2006, 12:08 PM)
The baby godfather
Feds say L.I. dad, 35, to head clan decimated by jailings


Matrix Steel Co., on Bogart St. in Brookyn, is run by Salvatore Montagna...
Originally published on November 15, 2006

I think this guy is a front boss. If he really is the boss it shows the chaos the Bonannos are in. Within a few years he goes from associate to boss, a huge "we're fucked sign" in my opinion. What do you guys think?
Carmelo - November 25, 2006 10:31 AM (GMT)
I think the Bonanno's are going to be replaced by the Zips
Laurentian - December 1, 2006 05:49 PM (GMT)
Le vendredi 01 déc 2006

À 35 ANS, SALVATORE MONTAGNA A LE MANDAT DE REDORER LE BLASON DE LA COSA NOSTRA

«Un geste de désespoir évident»

André Cédilot


La Cosa Nostra de New York a donné à un tout jeune mafioso de 35 ans le défi de redorer le blason de la «famille» Bonanno, marquée par une vague sans précédent d'arrestations et de trahisons qui a eu des répercussions jusqu'à Montréal.

Surnommé «l'homme de fer» parce qu'il exploite une petite usine de sidérurgie à Brooklyn, Salvatore Montagna est surtout connu pour avoir fait un pied de nez au Grand Jury de Manhattan chargé de passer à la loupe les activités illicites du clan new-yorkais, en 2002. Son refus de témoigner lui a valu une période d'essai.

Le premier à annoncer la désignation de Montagna à la tête du célèbre clan mafieux, le New York Daily News, estime «que nommer quelqu'un d'aussi jeune et si peu expérimenté montre bel et bien le désarroi de l'organisation à la suite des nombreuses poursuites et condamnations qui ont décimé ses rangs ces dernières années», écrit le journaliste John Marzulli, en citant un ancien expert de la lutte antimafia à New York.

«C'est une geste de désespoir évident», a convenu Antonio Nicaso, joint par La Presse à Toronto. Selon lui, il y a tellement de membres du clan Bonanno qui ont fait défection, dont l'ancien patron Joseph Massino, que Montagna pourrait se retrouver très vite sur la brèche.

«La police en sait tellement sur l'organisation qu'il est quasi suicidaire d'en prendre la direction», avance le spécialiste de la Ville reine. Trois autres patrons et patrons intérimaires du gang new-yorkais ont mordu la poussière depuis 2003.

C'est d'ailleurs un autre ancien homme fort du groupe, Salvatore Vitale, qui a fait le plus mal en dénonçant Massino. Il est aussi à l'origine de l'extradition à New York du chef mafieux montréalais Vito Rizzuto, accusé des assassinats de trois capitaines du clan, en 1981. La cause revient devant le tribunal de Brooklyn, aujourd'hui. Les avocats américains de Rizzuto devraient présenter au juge les moyens qu'ils entendent prendre pour assumer sa défense au procès.

La tâche de Montagna est d'autant plus lourde qu'il doit non seulement réorganiser son clan en profondeur «c'est ce qu'il doit absolument faire en toute priorité», avance Nicaso mais aussi tenter de regagner la confiance des autres clans de New York et de la Cosa Nostra américaine en général. «À Montréal même, avec ce qui s'est passé, il a une très longue côte à remonter, en particulier auprès du clan Rizzuto», estime l'ex-journaliste torontois. D'autant plus que les rapports entre les deux organisations étaient déjà passablement tièdes depuis l'assassinat de Gerlando Sciascia à New York, en 1999.

«L'ampleur du riche marché de la drogue de New York et la situation géographique de Montréal obligent les deux organisations siciliennes à faire bon ménage», rappelle Nicaso. Autre atout non négligeable, mais plus symbolique celui-là: Montagna est originaire de Castellamare del Golfo, d'où venaient Joe Bonanno lui-même et nombre des plus illustres mafiosi qui ont marqué l'histoire des États-Unis.


GangstersInc - December 1, 2006 06:00 PM (GMT)
Hit-listed judge not budging

BY JOHN MARZULLI
DAILY NEWS STAFF WRITER

A Brooklyn judge allegedly targeted for death by Bonanno crime boss Vincent (Vinny Gorgeous) Basciano, won't recuse himself from the gangster's upcoming murder trial.

Federal Judge Nicholas Garaufis suggested it is mighty suspicious that his name appeared on a "hit list" drawn up by Basciano last May after the mobster was convicted of racketeering, and told his wife he wanted a different judge for his next trial.

The feds obtained the list from an inmate who said Basciano wanted to kill Garaufis, a federal prosecutor and three prosecution witnesses.

"Such a thinly disguised effort to manipulate the judicial process cannot be sanctioned by this court," Garaufis wrote in a decision released yesterday.

Defense lawyer James Kousouros insists Basciano drew up the list on the advice of the inmate's mother, a Santeria priestess who recommended he place the list in his shoe and stamp his feet five times a day.

Kousouros, joined by lawyers for five other Bonannos awaiting trial, had asked the judge to disqualify himself from the case to avoid any appearance of impartiality against the defendants because of the hit list.

But the judge noted there is no evidence he is biased against Basciano, pointing out that even after the alleged threat was disclosed he granted the mobster's request to allow his mistress and their love child to visit him in prison.

"We have reviewed and respect the court's decision and are considering the appropriate course of action," Kousouros said last night.

Originally published on December 1, 2006
GangstersInc - December 10, 2006 10:15 AM (GMT)
Smoke reg lights up mob brawl

Bonanno soldier to be tried in '05 Little Italy beatdown

BY BARBARA ROSS and LEO STANDORA
DAILY NEWS STAFF WRITERS

The city's ban on smoking in public places sparked a bloody brawl between mobsters from rival gangs that left one wiseguy permanently brain-damaged and another facing up to 15 years in prison.

Bonnano family soldier Nicholas (P.J.) Pisciotti, 36, goes on trial next month, charged with assault in the brutal beating of Genovese associate Joseph (Joe Clams) Caruso, according to court papers.

The families' feud began in the wee hours of Sept. 18, 2005, at Odea, a Little Italy watering hole on Broome St. where Pisciotti had taken his mom and a couple of dozen others for a nightcap after celebrating a cousin's 30th birthday elsewhere.

During drinks, some in the Pisciotti party began lighting up and Caruso, part-owner and manager of the restaurant-bar, got burned up, according to ganglandnews.com, which first reported the story.

Authorities said he cited the anti-smoking law and reprimanded several of the smokers for jeopardizing the joint's license to operate.

Words led to more words, then to profanity and threats until the escalating anger was brought outside to the corner of Broome and Centre Sts. where it burst into violence.

Witnesses said they saw Pisciotti and a pal, Louis Ventafredda, 24, "kicking, punching and stomping on" an unconscious Caruso.

Last month, Ventafredda pleaded guilty to a lesser count that carries a maximum of seven years and was set free.

A judge said that because he had no previous record, if Ventafredda stays out of trouble for a year he can withdraw the felony plea and instead plead to a misdemeanor charge with a likely sentence of probation.

But Pisciotti is claiming self-defense.

He told detectives that Caruso, whom he's known for 15 years, "punched me with some of the other guys he was with, so I punched Joe a few times and he fell to the ground."

Pisciotti dictated the statement to cops, saying he didn't want to write it himself because he didn't spell well.

His judgment apparently isn't up to snuff either.

Cops at the scene quoted him as blurting out, "F--- it. I did it," and said he then suggested, "Why don't you be real men and take me somewhere and beat me up."

Originally published on December 8, 2006
GangstersInc - December 28, 2006 09:47 AM (GMT)
Pay up or in trunk you'll go
Mob figures held in alleged threat against 'scam artist'
BY JOHN MARZULLI
DAILY NEWS STAFF WRITER
Two reputed mobsters are in jail after allegedly threatening Yvonne Rossetti after she stopped making payments on a loan.
http://www.nydailynews.com/news/crime_file...2p-406565c.html
Two reputed Bonanno soldiers are spending Christmas in jail for threatening to put a Queens woman in a car trunk.
But the woman hardly seems the typical victim.
First of all, Yvonne Rossetti was allegedly targeted by the wiseguys because she stopped making payments to a loanshark who lent her $100,000.
And at a bail hearing in the extortion case, a defense lawyer produced evidence suggesting that Rossetti conned her relatives out of $400,000 in a real estate pyramid scheme.
"She's an out-and-out scam artist," said James DiPietro, a lawyer who represents a third defendant in the case, reputed Bonanno associate Agostino Accardo, who managed to get out on bail after DiPietro presented the pyramid scheme documents.
Bonanno soldiers Michael (Mike the Butcher) Virtuoso and Michael Cassese were not so fortunate; they remain in jail for the holiday.
As for Rossetti, the 41-year-old mother has cleared out of her Howard Beach home with her four children, including a teenage daughter who is severely handicapped.
The attacks on Rossetti's credibility even extend to the handicapped girl.
Steve Zissou, who represents Cassese, contends she duped people "using her handicapped daughter as bait."
A relative of Rossetti's estranged husband claims Rossetti begged for money to pay her daughter's nurses because of a foulup by Medicaid. The relative allegedly lent $25,000 to Rossetti, who promised she would repay her when a bond came due. "Of course the money was never repaid," Zissou said.
Questions have also been raised by acquaintances of how Rossetti spent money from fund-raisers held for her daughter's care.
Court records show Rossetti unsuccessfully sued her daughter's doctors in a malpractice suit and has been dunned by medical offices and Mandee dress shops.
"I really don't have anything to say," Rossetti's mother said in a telephone interview.
Perhaps Brooklyn Magistrate Judge Robert Levy, in remarks made this month, should be allowed to have the last word: "This is one of the strangest cases I have ever heard."
Originally published on December 25, 2006
GangstersInc - January 18, 2007 04:57 PM (GMT)
'GORGEOUS' FRAME: JAILBIRD
By STEFANIE COHEN
PrintEmailDigg ItStory Bottom

January 9, 2007 -- Bonanno boss Vincent "Vinny Gorgeous" Basciano isn't a criminal - he's the victim, according to a fellow inmate who says the mobster's alleged plot to kill a judge and a prosecutor was a frame-up.

Metropolitan Correctional Center inmate Danny Reyes told Basciano's lawyer that the gangster was set up by two fellow cons who wanted to get in good with the feds.

Basciano was placed in restrictive housing after his alleged five-name hit list was turned over to the feds by an informant last summer.

The informant said Basciano handed it to him with instructions to murder those named - including prosecutor Greg Andres and Brooklyn federal Judge Nicholas Garaufis.

The lawyer, James Kousouros, said he uncovered the alleged plot while interviewing inmates about the hit list.
GangstersInc - February 4, 2007 03:49 PM (GMT)
B'KLYN COPS DIG FOR DEMISED GUYS
YARD MAY HOLD BODIES
By LARRY CELONA and JOHN DOYLE
Cops yesterday gather behind a Drew Street house before digging a vast hole.
UNDERWORLD: Cops yesterday gather behind a Drew Street house before digging a vast hole.
February 4, 2007 -- Cops dug for human body parts in a Brooklyn back yard yesterday - just blocks from the so-called Gotti Graveyard, where the corpses of three whacked mobsters have been found over the years.
The potential gangland gravesite was revealed by an accused druggie who, in hope of getting a lighter sentence, said his father had buried three bodies in an old cesspool behind 724 Drew St., sources said.
Cops turned up at the two-story, wood-frame house in East New York with bloodhounds and shovels at 9 a.m. They focused on a brick-lined depression.
By 3 p.m., they had excavated a 3-foot-by-5- foot hole at the center of a yard cluttered with knee-high weeds, stumps and discarded furniture.
They found no human remains but said they were might return with a backhoe.
"I have no idea how a body would be back there," said Barbara Petri, who claimed to own the house. "I'm devastated by this. This house has been in my family for years, from my grandparents on down."
Petri declined to say who else lived at the address, but, according to property records, one resident is Joseph Amico, 39.
In 1981, a 14-year-old named Joseph Amico led FBI agents to the body of Alfonse "Sonny Red" Indelicato, a Bonanno capo buried in a lot at Ruby Street and Blake Avenue, a short distance from the Drew Street home.
Indelicato, whose career was portrayed in the film "Donnie Brasco," was killed, along with two of his associates, in a Brooklyn social club several months before his body was found.
In 2004, cops returned to the Ruby Street site and found the graves of Philip Giaccone and Dominick "Big Trin" Trinchera.
The slayings were among seven racketeering murders for which Joseph Massino, a Bonanno boss and John Gotti ally, was convicted in 2004.
It was unclear yesterday as to whether the Amico who lives on Drew Street today and the kid who led cops to the bodies back in '81 were one and the same.
Neighbors, meanwhile, were unfazed by the latest goings-on.
"If it didn't bother me two years ago," said one, "it doesn't bother me now."
larry.celona@nypost.com
GangstersInc - February 4, 2007 03:50 PM (GMT)
Howard Beach extortion case witness pleaded guilty
BY ANTHONY M. DESTEFANO
Newsday Staff Writer

February 3, 2007

A Howard Beach man who is a crucial witness in a mob extortion case in which his wife is the alleged victim has pleaded guilty to federal charges, according to court records reviewed Friday by Newsday.

Disclosure that Vincent Rossetti, 41, had entered a guilty plea came during a little noticed court hearing on Jan. 23 in Brooklyn federal court. It was then that assistant U.S. attorney Patricia Notopoulos revealed that Rossetti had pleaded guilty, according to an audio transcription of the proceeding.

"Defendant has pleaded guilty," said Notopoulos during the hearing. She added that the government had little concern that Rossetti needed to secure his bail with property posted by relatives and as a result Magistrate-Judge Marilyn Go released the real estate collateral.

Notopoulos didn't disclose the charge for which Rossetti had entered a guilty plea or when his plea took place. She said no date for sentencing had been set.

Vincent Rossetti had been indicted last year along with a reputed Bonanno crime family member on charges they tried to shake down two men over a two year period ending December 2001. The charges were part of a larger case involving scams on Wall Street believed by prosecutors to be tied to the Colombo crime family. It was expected by various defense attorneys that Rossetti would eventually resolve his criminal case with some kind of negotiated plea after it was disclosed that he was cooperating with investigators.

Rossetti's defense attorney Stuart Grossman of Forest Hills declined to comment Friday on the Jan. 23 proceeding. A spokesman for the Brooklyn U.S. Attorneys Office couldn't reach Notopoulos for comment.

Last summer Vincent Rossetti decided to cooperate with federal investigators who were probing a suspected shakedown scheme against his wife Yvonne, court records show. Yvonne Rossetti allegedly took a $100,000 investment from a Bonanno crime family associate and federal prosecutors have charged that two reputed crime family members, Michael Cassese and Michael Virtuoso, tried to threaten her into repaying the money.

Yvonne Rossetti, 41, herself has become the subject of allegations that she was a con artist who bilked other Howard Beach residents and business people out of hundreds of thousands and possibly millions of dollars in bogus investment schemes, according to court records and defense attorneys.

By late last year Vincent and Yvonne Rossetti had left their home on 80th Street in Howard Beach along with their four children.
Laurentian - February 7, 2007 01:46 PM (GMT)
FOR IMMEDIATE RELEASE February 6, 2007



Contact:

Robert Nardoza

United States Attorney's Office

(718) 254-6323


PRESS RELEASE


BONANNO FAMILY ACTING UNDERBOSS, ACTING CONSIGLIERE

AND 17 CAPOS, SOLDIERS, AND ASSOCIATES INDICTED FOR RACKETEERING,

RACKETEERING CONSPIRACY, AND OTHER CHARGES



A superseding indictment was unsealed this morning in federal court in Brooklyn charging nineteen members and associates of the Bonanno organized crime family of La Costa Nostra, including two members of the Bonanno family's administration – Bonanno family acting underboss NICHOLAS SANTORA and Bonanno family acting consigliere ANTHONY RABITO. This superseding indictment is the latest in an ongoing investigation that has resulted in the prosecution of more than 100 members and associates of the Bonanno family in the Eastern District of New York. Since March 2002, three Bonanno family bosses or acting bosses have been convicted in this district on racketeering and racketeering-related charges, which include murder or murder conspiracy as a racketeering act – Joseph Massino, Anthony Urso, and Vincent Basciano. A fourth Bonanno family acting boss, Michael Mancuso, is awaiting trial. To date, fifteen members of the Bonanno family administration have been charged; thirteen of whom have pled guilty or been convicted after trial of racketeering related crimes. Since the commencement of this investigation, more than seventy members and associates of the Bonanno family have either pled guilty or been convicted after trial.



The new superseding indictment includes charges against Bonanno family administration members NICHOLAS SANTORA and ANTHONY RABITO, captains or former captains JEROME ASARO, JOSEPH CAMMARANO, Jr., and LOUIS DECICCO, Bonanno family soldiers GIACOME BONVENTRE, MICHAEL CASSESE, PAUL SPINA, and MICHAEL VIRTUOSO, and Bonanno family associates TRACEY BADGETT, JOHN COMPONO, ANTHONY DEFILIPPO, ANTHONY DIGIOVANNA, CHRISTOPHER MERZ, JOSEPH ROSSETTI, ROBERT SCHWICHRATH, PATRICK TARSIO, and ANTHONY VIVELO alleging crimes including racketeering, racketeering conspiracy, conspiracy to commit murder in aid of racketeering, illegal gambling, extortion and extortion conspiracy, loansharking, securities fraud, and narcotics distribution.

The charges contained in the indictment are merely allegations, and the defendants arepresumed innocent unless and until proven guilty. In the first indictment returned in this matter,Bonanno family soldiers Michael Cassese and Michael Virtuoso and Bonanno family associateAgostino Accardo were charged.


Close



The defendants will be arraigned later today before United States Magistrate Judge Lois Bloom, at the U.S. Courthouse, 225 Cadman Plaza West, Brooklyn, New York. The case has been assigned to United States District Judge Sandra A. Townes.



The charges were announced by Roslynn R. Mauskopf, United States Attorney for the Eastern District of New York, Richard A. Brown, Queens County District Attorney, Mark J. Mershon, Assistant Director-in-Charge, Federal Bureau of Investigation, New York Field Office, and Raymond W. Kelly, Commissioner, New York City Police Department.



As alleged in superseding the indictment and the government's detention memorandum, SANTORA and RABITO currently serve in the Bonanno family administration, and both have long criminal histories. Indeed, the charges make clear that as the Bonanno family adapts to fill the ranks of those members and associates previously convicted, the family has not abandoned its use of violence. The charges filed result from a variety of investigative techniques employed, including extensive court-authorized wiretaps – both state and federal – and consensual recordings. Among others, a member of the Bonanno family who is cooperating with the government recorded conversations with several members and associates of the Bonanno family. This individual is the twelfth made member of the Bonanno family to cooperate with this Office, and the fourth to consensually record conversations with members and associates of the Bonanno family. Approximately five years ago, this investigation resulted in the first made member of the Bonanno family agreeing to testify for the government in the Bonanno family's more than seventy-year history.



"This longstanding investigation has to led to the prosecution and conviction of the most senior and most violent members and associates of the Bonanno family, and it will continue until that criminal enterprise is put out of business," stated United States Attorney Mauskopf. "Today's indictment is the result of our continuing coordination with the Queens County District Attorney's Office, whose partnership in the fight against organized crime we truly value."



Queens County District Attorney Brown stated, "Today's indictment underscores the commitment of law enforcement agencies in this City to ensuring that our streets and citizens are safe from the violence and corruption associated with organized crime. The District Attorney's Office will continue to work with our law enforcement partners on all levels of government to investigate, prosecute, and dismantle such criminal organizations."



FBI Assistant Director-in-Charge Mershon stated, "The results of the FBI's assault on La Cosa Nostra have been nowhere more visible than with the Bonanno family. But the need for continued pressure and continued vigilance is also nowhere more evident. As each administration is swept up and sent away to long prison terms, a new hierarchy assumes the reigns of leadership in the family. Our efforts have the mob reeling, but our objective is to deliver the knockout punch."



New York City Police Commissioner Kelly stated, "This is another outstanding example of how the NYPD and its federal partners collaborated at the expense of organized crime."



If convicted of racketeering or racketeering conspriacy, defendants JEROME ASARO, JOSEPH CAMMARANO, MICHAEL CASSESE, LOUIS DECICCO, ANTHONY DEFILIPPO, CHRISTOPHER MERZ, ANTHONY RABITO, NICHOLAS SANTORA, PAUL SPINA, PATRICK TARSIO, MICHAEL VIRTUOSO, and ANTHONY VIVELO face a maximum term of imprionment of twenty years. If convicted of securities fraud, defendants JOSEPH ROSSETTI and ROBERT SCHWICHRATH face a maximum term of imprionment of twenty years. If convicted of extortion, defendants AGOSTINO ACCARDO, JOHN COMPONO, and ANTHONY DIGIOVANNA face a maximum term of imprionment of twenty years. If convicted of illegal gambling, TRACEY BADGETT and GIACOMO BONVENTRE face a maximum term of imprisonment of five years.



The government's case is being prosecuted by Assistant United States Attorneys Greg Andres, Amy Busa, and Winston Chan, and Special Assistant United States Attorney Dana Brubaker, an Assistant District Attorney from the Queens County District Attorney's Office.



New Defendants:



JEROME ASARO, also known as "Jerry"

DOB: March 30, 1958



TRACEY BADGETT, also known as "T-Bone"

DOB: February 22, 1965



GIACOMO BONVENTRE, also known as "Jack"

DOB: May 30, 1968



JOSEPH CAMMARANO, JR., also known as "Joe C., Jr." and "Joe Saunders, Jr."

DOB: October 26, 1959



JOHN COMPONO

DOB: October 4, 1959



LOUIS DECICCO, also known as "Louie Electric"

DOB: March 9, 1946



ANTHONY DEFILIPPO

DOB: April 29, 1970



ANTHONY DIGIOVANNA, also known as "Nino"

DOB: May 5, 1936



CHRISTOPHER MERZ

DOB: August 7, 1970



ANTHONY RABITO, also known as "Fat Anthony"

DOB: January 27, 1934



JOSEPH ROSSETTI

DOB: December 8, 1968



NICHOLAS SANTORA, also known as "Nicky Mouth"

DOB: June 21, 1942



ROBERT SCHWICHRATH, also known as "Bobby Cash Deals" and "Doc"

DOB: August 20, 1955



PAUL SPINA, also known as "Fat Paulie"

DOB: March 21, 1955



PATRICK TARSIO, also known as "Patty Boy"

DOB: March 30, 1976



ANTHONY VIVELO, also known as "Anthony the Bookmaker"

DOB: July 10, 1971

GangstersInc - February 7, 2007 08:11 PM (GMT)
Feds: Top Bonanno mobsters busted
BY ANTHONY M. DESTEFANO
Newsday Staff Writer

February 7, 2007
The aging men believed to be the current leadership of the decimated Bonanno crime family were arrested Tuesday in an FBI sweep that netted 19 people.

Grabbed by agents at their homes were Nicholas Santora, 64, the crime family's reputed acting underboss, and Anthony Rabito, 73, the acting consiglieri, officials said.

Both men are considered by the FBI to be the latest patchwork of leaders of a crime family that in the past five years has seen more than 70 of its members, including former boss Joseph Massino, convicted of federal charges.

Santora, known by the moniker "Nicky Mouth," and Rabito, whose nickname is "Fat Anthony," were the lead defendants in a massive indictment that charges various defendants with racketeering, loansharking, extortion, gambling and a murder conspiracy. A charge of securities fraud is also listed in the indictment.

Also indicted were reputed Bonanno captains Jerome Asaro, 48, Joseph Cammarano Jr., 47, and Louis DeCicco, 60. Cammarano is the son of reputed Bonanno crime captain Joseph Cammarano Sr.

The 37-count indictment also levied additional charges on three other defendants who had been previously accused of shaking down Howard Beach housewife Yvonne Rossetti. Those charged in the Rossetti case and included in yesterday's indictment were reputed Bonanno soldiers Michael Cassese and Michael Virtuoso. The indictment added Santora and Rabito to the Rossetti extortion allegation. Rossetti's husband, Vincent, became a cooperating witness for the government and is believed to be the source of some of the information used in the latest round of charges, court records indicate.

Joseph Rossetti, 38, who a law enforcement source said was Vincent's younger brother, was arrested Tuesday as well on charges he was involved in securities fraud from 2002 to 2004 with Cassese and another defendant.

The case is the latest salvo in a continuing offensive by the U.S. attorney's office in Brooklyn, which began focusing on the Bonanno family earlier in the decade. Brooklyn U.S. Attorney Roslynn Mauskopf said in a prepared statement that more than 70 crime family members and associates have been convicted since March 2002.

The murder conspiracy charges involved Cammarano and another defendant named Paul Spina. No one was harmed as a result of that conspiracy, according to court papers.

Untouched by the latest charges is Salvatore Montagna, reportedly the new acting boss of the Bonanno crime family. A snippet of information about Montagna's reputed status came out in a letter submitted by prosecutors to the court Tuesday. In a secret tape recording made by a government informant, Cassese said that "Sal 's the acting boss; there is nobody in between. That is it."

Rabito was indicted in 2005 by Queens County prosecutors in a gambling case and was free on bail. He was also convicted in 1982 of federal narcotics charges in a major racketeering case against the Bonanno family. Santora also was convicted in that case of conspiracy, but that judgment was overturned on appeal. Santora was sentenced to prison for other charges and was released after 15 years.

Magistrate Lois Bloom Tuesday ordered Rabito, Santora and Spina held temporarily pending bail arguments later in the week. Rossetti, Cammarano, Asaro, DeCicco and most of the other defendants were released on bonds. Cassese and Virtuoso were already in custody.
Hollander - February 22, 2007 01:58 PM (GMT)
Who was Mickey Zaffarano?? He had business dealings with the Yakuza in the porn industry, i would like to know more..
http://www.xyclopedia.net/Organized_Crime
GangstersInc - February 23, 2007 12:37 PM (GMT)
Case with brick-size hole?

Show me the weapon, wiseguy's son demands of neighbor in assault trial

BY CHRISENA COLEMAN
DAILY NEWS STAFF WRITER

Just call him Stephen Bash.

The son of former acting Bonanno mob boss Vincent (Vinny Gorgeous) Basciano is on trial in Bronx Supreme Court for allegedly bashing his neighbor, James Neider, in the face with a brick on Sept. 9, 2005, near his Lafayette Ave. home.

According to defense attorneys James Kousouros and Alan Brenner, no brick or weapon of any kind was used in the incident that landed 22-year-old Basciano behind bars.

During yesterday's trial, Kousouros poked several holes in Neider's testimony and used evidence, including medical records, to show there was no mention of a brick during the attack.

Kousouros also said no weapon was recovered.

According to a medical form from the ambulance company, Neider said he "was punched in the face."

Neider suffered two fractured facial bones and a fractured eye socket.

Basciano, free on bail, faces five years in jail if convicted of felony assault.

The attack came hours after Stephen Basciano's younger brother, Michael, 14, was arrested on a complaint that he exposed himself to Neider's wife, Aurora.

Kousouros said yesterday that Michael didn't expose himself but was at a pool party where one of his friends pulled his trunks down as a joke.

Neider testified yesterday that Stephen Basciano walked up to him and asked what happened to his 14-year-old brother, Michael.

Neider said he told Basciano that Michael had been arrested.

At that point, Neider said, he was struck in the face with a hard object.

"I turned away and then turned back. Then I was struck," said Neider.

"It was the last thing I saw before the lights went out. I had no time to block or anything."

According to Bronx prosecutor Don Levin and defense attorneys Kousouros and Brenner, there was a long history of friction between Neider and teens in his neighborhood.

After his court appearance, Neider said, "I had a nice quiet little life before this, and now my name is in the paper more than John Gotti."

Originally published on February 23, 2007
GangstersInc - March 9, 2007 04:06 PM (GMT)
'Vinny Gorgeous' offers to take lie detector test
BY ANTHONY M. DESTEFANO, NEWSDAY STAFF WRITER
tony.destefano@newsday.com

March 7, 2007

In a bid to remove the threat of a death penalty, lawyers for reputed Bonanno crime captain Vincent Basciano are pushing to have federal officials consider new evidence -- including the results of a lie detector test -- to show that Basciano wasn't behind an alleged plot to kill a prosecutor and a judge.

As part of their strategy, defense attorneys have secured an order from Brooklyn federal Judge Nicholas Garaufis to allow a polygraph test of Basciano in jail. Known as "Vinny Gorgeous," Basciano, 46, is in solitary confinement in Manhattan under strict security measures awaiting a re-trial of his 2006 racketeering case.

advertisement
"We think it is very important," defense attorney James Kousouros of Kew Gardens said Tuesday of the test.

The attorneys said they also have an affidavit from a jailhouse informant who claims it was Basciano's old mob mentor, former Bonanno boss Joseph Massino, who earlier came up with the idea to kill the prosecutor. Massino is a cooperating witness following his 2004 racketeering conviction.

Ephraim Savitt of Manhattan, another Basciano defense attorney, said he disclosed the polygraph order and the allegations about Massino last week to a special Department of Justice committee that handles death penalty matters.

The committee, known as the Capital Crimes Unit, reviews decisions by local federal prosecutors on capital cases. Basciano is eligible for the death penalty in a separate 2005 racketeering indictment that accuses him of orchestrating the murder of mob associate Randolph Pizzolo.

The indictment also alleges a plot by Basciano to kill Brooklyn assistant U.S. attorney Greg Andres, who was never harmed. Federal prosecutors in Brooklyn haven't said if they are recommending the death penalty in the case.

The latest developments about new evidence come as part of a convoluted series of events from last summer about an alleged hit list. Prosecutors have said Basciano crafted the list with the names of Andres, Garaufis and three witnesses, during his 2006 federal trial at which he was convicted of racketeering but got a mistrial on murder conspiracy.

Debunking the list with a lie detector test is crucial because prosecutors are using it to buttress the argument in favor of the death penalty for the 2005 case, said Kousouros.

Basciano's defense attorneys have argued for months that the list, written in his handwriting, was actually part of a Santeria ritual Basciano hoped would give him good luck during his 2006 trial.
Laurentian - March 17, 2007 02:47 PM (GMT)
Elderly mobster gets 40 years
BY ANTHONY M. DESTEFANO, NEWSDAY STAFF WRITER
tony.destefano@newsday.com


March 15, 2007
He is known as "Patty from the Bronx." But after getting a 40-year sentence for racketeering activity Wednesday, aging Bonanno crime family captain Patrick DeFilippo won't be going home to that borough any time soon.

DeFilippo, 68, had nothing to say when Brooklyn federal Judge Nicholas Garaufis sentenced him to what amounted to a life sentence for racketeering conspiracy and gambling. Garaufis hit DeFilippo with a 20-year term for the conspiracy and four consecutive terms of five years for gambling.

"He led a charmed life, a life of crime. He did so with impunity," said Garaufis before sentencing DeFilippo.

DeFilippo, who suffers from a hernia and other medical problems, was convicted last year by a jury for racketeering conspiracy and gambling offenses, but a mistrial was declared on charges he was involved in the 1999 murder of

Bonanno captain Gerlando Sciascia. Investigators said that Sciascia was murdered at the instigation of former Bonanno boss Joseph Massino.

While the jury couldn't come to a unanimous decision about DeFilippo's involvement in the Sciascia killing -- jurors voted 11-to-1 for a conviction, said prosecutors -- Garaufis said he believed that there was ample evidence the defendant was involved in the homicide.

Defense attorney Richard Ware Levitt insisted that DeFilippo wasn't involved in the Sciascia hit and said it was likely that Bonanno crime family turncoat Salvatore Vitale committed the murder. Vitale, who is a cooperating witness, has testified he committed the murder with DeFilippo.

Earlier this year, Garaufis signed an order that compelled DeFilippo to surrender to the government more than $4.3 million in proceeds he received from gambling and other crimes. But since DeFilippo was found by the court not to be able to pay any fine, it is doubtful that the judgement will be collected.

DeFilippo was a longtime member of the Bonanno family from the Bronx, according to investigators. He had been close to Vincent Basciano, known as "Vinny Gorgeous," who was convicted with DeFilippo in the same trial and also received a mistrial in a different killing.

Basciano, who is in solitary confinement, is awaiting retrial.


Copyright 2007 Newsday Inc.

GangstersInc - March 20, 2007 12:50 PM (GMT)
Judge denies reputed mobster bail
BY ANTHONY M. DESTEFANO, NEWSDAY STAFF WRITER
anthony.destefano@newsday.com

March 16, 2007

A Brooklyn federal judge Thursday reversed a ruling by a magistrate who had granted $3 million bail to reputed Bonanno crime family underboss Nicholas Santora.

The ruling by U.S. District Judge Sandra Townes means that Santora, 64, must continue recuperating from a December triple-bypass operation at the federal detention center in Sunset Park rather than at his Queens home.

advertisement
Santora was indicted last month on extortion and racketeering charges and has been in custody since then. His attorney, Flora Edwards, has protested that he can't get adequate care at the jail to mend from his Dec. 23 surgery, which she said was necessitated by a sudden episode of chest pains and signs of a heart attack.

In February, that argument convinced U.S. Magistrate Judge Viktor Pohorelsky to grant Santora house arrest, with the multimillion-dollar bail secured by real property. He would have been confined to his apartment in Middle Village.

Federal prosecutors appealed Pohorelsky's ruling to Townes, who found that Santora could get sufficient care at the jail. She also said Santora, as a reputed crime boss, was a danger to the community.

Santora, who last week was hospitalized for chest pains, was in court yesterday. He sat down as Townes read her decision for about 20 minutes.

Outside the courtroom, Edwards said she was filing an appeal and voiced concern that her client might die in jail. "I'll be surprised if he lives through this," she said.

"He looks thin and very red in the face," Santora's daughter, Gina Armenia, who lives on Long Island, said. "I am very troubled."

Armenia said Santora needs adjustments to his medication and physical therapy that she said he wasn't getting while in jail.

"I love my father just like any other daughter could. ... The system is not working," Armenia said.
GangstersInc - April 3, 2007 04:48 PM (GMT)
ACCUSED OF KILLING RIVAL
Death penalty again sought in Brooklyn; this time for reputed mobster
Posted by the Asbury Park Press on 04/3/07

THE ASSOCIATED PRESS

NEW YORK — Prosecutors have notified a judge that they will seek the death penalty against reputed mobster Vincent "Vinny Gorgeous" Basciano for a gangland hit — the latest in a rash of capital cases in federal court in Brooklyn.

Basciano, the one-time acting boss of the Bonanno organized crime family, is scheduled to go on trial in June on charges he ordered the murder of a Mafia rival in 2004 and later plotted to kill a federal prosecutor.

In a two-paragraph letter to the trial judge dated Monday, prosecutors in Brooklyn said that Attorney General Alberto Gonzales had decided they should ask a jury to impose death if the one-time owner of the Hello Gorgeous beauty salon in the Bronx is convicted. The letter did not explain the decision.

Robert Nardoza, spokesman for the U.S. attorney's office in Brooklyn, declined comment.

Defense attorneys said the government's decision to pursue a capital case in a routine contract killing of a mob associate was rare and reflects a policy to expand its pursuit of the ultimate punishment to a variety of murder cases.

"It shows the Justice Department under the current regime is very sensitive to equal opportunity for the death penalty," said Ephraim Savitt, one of Basciano's lawyers.

Last week, a federal judge in Brooklyn sentenced to death a man convicted of killing two police officers in an undercover gun buy gone bad in 2004.

The shooter, Ronell Wilson, 24, became the first person in more than 50 years to be sentenced to death in a federal case in New York. The last time was in 1954 for a bank robber who killed an FBI agent.

The same Brooklyn courthouse was the venue for an unprecedented three simultaneous death penalty trials earlier this year — Wilson's and those of a notorious druglord and a gang member accused of shooting a man in the head to pay off a debt to a cocaine supplier. The two other capital defendants also were convicted, but the juries voted to impose life sentences instead of death.

Last year, Basciano, 47, was found guilty of racketeering, attempted murder and gambling in a separate case.
GangstersInc - May 7, 2007 09:06 PM (GMT)
Laurentian - May 7, 2007 10:25 PM (GMT)
Nice job David! Only one minor thing about Rizzuto, it is "after a three year fight" and not "two years".... Rizzuto was arrested in January 2004.
GangstersInc - May 8, 2007 05:09 AM (GMT)
QUOTE (Laurentian @ May 7 2007, 11:25 PM)
Nice job David! Only one minor thing about Rizzuto, it is "after a three year fight" and not "two years".... Rizzuto was arrested in January 2004.

Thanks Laurentian! I was referring to his extradition fight from his arrest in January 2004 until August 2006.
Laurentian - June 17, 2007 12:45 PM (GMT)
http://www.msnbc.msn.com/id/19263306/site/newsweek/page/0/
Honor Thy Family
Tony Soprano's Mafia family was fictional. Joe Bonanno's was not. Gay Talese reveals what happened to the next generation of the American mob.
By Gay Talese
Newsweek
June 25, 2007 issue - In 1971 Gay Talese published "Honor Thy Father." the product of six years spent with mafioso Bill Bonanno as he evaded police and sidestepped rivals fighting for control of the powerful New York Mafia family founded by his father, Joseph (Joe Bananas) Bonanno, Talese's book was the first work of nonfiction to break omertà, the code of silence, and capture the strange combination of the menacing and the mundane that defines the life of the modern mafioso. Bonanno could be violent, charming, selfish or thoughtful—but he was always human. The next year, "The Godfather" arrived in theaters. Grand and operatic, it went on, with its 1974 sequel, to win nine Oscars. But Francis Ford Coppola's story wasn't true. Talese's was.
Now, three and a half decades later, audiences have been infatuated with the story of another fictional Mafia clan, the Sopranos—and Talese has again persuaded their real-life counterparts to talk. Like "Honor Thy Father," "The Sopranos" —which just concluded its six-season run—is a domestic drama that emphasizes characters over crimes, grit over glamour, family over "the family." In its final episodes (especially the shocking—and inconclusive—series finale) the show focused on the question at the heart of Talese's book: born with Mafia blood and a Mafia name, what kind of life can a Bonanno (or Soprano) hope to lead? Following the success of "Honor Thy Father," Talese diverted the profits into an educational trust designed to pay for any higher education the children of Bill and Rosalie Bonanno chose to pursue. For those looking for closure on one Mafia tale, in this NEWSWEEK exclusive, Talese returns to the Bonanno home in Tucson, Ariz., and reports on how Charles, Joseph, Felippa and Salvatore, now in their 40s, have grappled with being children of the Cosa Nostra at the start of the 21st century.
I first met Charles Bonanno in New York in the mid-1960s when he was a timid and often terrified adolescent living in a Mafia household where the sofas and floors were regularly occupied at night by snoring bodyguards whose outstretched legs Charles often tripped over in the morning on his way to school, once splitting open his head on a piece of furniture and leaving a trail of blood along the rug.
This was a time of martial law within the Mafia, and the 450-man Bonanno organization was central to the conflict. In 1964, when Charles was 6, his Sicilian-born grandfather, Joseph Bonanno—a leading mafioso in America since the 1930s era of Prohibition—was suddenly overtaken one night by armed gunmen on Park Avenue South in Manhattan and driven off toward what the next day's tabloids would speculate was his final destination. More than a year later, with still no public evidence of the existence of Joseph Bonanno—he was still in hiding—Charles's 31-year-old father, Bill Bonanno, while en route to negotiate a settlement with quarreling factions, was nearly killed in a late-night ambush in which 20 bullets ricocheted off the sidewalks and brick buildings in a area of Brooklyn that the Bonanno leadership had long seen as friendly territory.
Bill Bonanno remained in hiding for several days while his wife, Rosalie, dwelled with her four children—and the bodyguards—behind the lowered shades of her suburban home in East Meadow, on Long Island. Police cars cruised regularly along their street, and sometimes members of the press gathered along the sidewalk taking pictures and approaching the Bonanno children as they walked together toward the nearby school: "Where's your grandfather?" they asked, usually directing the question to the eldest one, Charles, who had recently turned 8, and unhesitatingly assumed the role of the senior family spokesman. "We don't know," he said. "And what about your father?" "We don't know," he repeated, continuing to lead his siblings at a steady pace toward the school.
I actually knew where their father was during this time, for Bill had rung the doorbell of my apartment in Manhattan shortly after he had been set up to be killed in Brooklyn. I had met him a year earlier, in 1965, during my final year as a staff writer on The New York Times, having covered the story of his being subpoenaed by federal authorities in New York demanding to know the whereabouts of his father, Joseph, the patriarch of the clan. Bill told them that he did not know, a response that would earn him five months in jail for civil contempt. While after his release I pursued Bonnano often for interviews, always without success, he did agree from time to time to see me "off the record" and have dinner in certain New York restaurants where he never needed a reservation. And during the winter of 1966 I gained not only his confidence but visitation rights to his home on Long Island, where I gradually came to know his wife and four children: the green-eyed adopted Charles (obtained at 18 months from a cocktail waitress in San Diego who had been abandoned by a U.S. Navy man), and Charles's brown-eyed Bonanno kinsmen: 5-year-old Joseph (who was frail and sickly), 3-year-old Salvatore (who was pugnacious and liked wrestling with the bodyguards) and 2-year-old Felippa (who was spoiled and whose pierced ears held tiny diamond earrings).
I sometimes wondered what would happen to these children in later years. Would they inhabit homes without bodyguards? Who would then protect them from their inherited notoriety? Would the younger Bonannos change their surnames? Would they deny their parents' backgrounds? To what degree could offspring of the Mafia later find social acceptance if they conformed to the laws of the larger community? As a source of continuing financial support, the Bonnano crime family was clearly in decline—this seemed obvious to me in 1971 when my book about the Bonannos ("Honor Thy Father") was published. The organization founded by Joseph Bonanno had already lost what crime journalists referred to as "the Banana War," and Bill Bonanno—exiled from New York with other loyalists—moved his wife and children to San Jose in northern California and spent the next several years of his life being either on the run or, as he phrased it, "being a guest of the government."
While he was serving a four-year term between 1971 and 1974 at Terminal Island near Los Angeles, having earlier been convicted in a federal trial in New York on charges of running up bills with a stolen credit card, Rosalie and children visited him regularly, although it was a long eight-hour car trip downstate. Invariably his wife returned home depressed by seeing him in clumpy shoes and a prison-issue khaki outfit with a drawstring waist, rather than his custom-made suits and expensive shoes of Italian design. But for her children the prison visits were joyous reunions, and Charles in particular liked the journey after he had received his driver's permit at 15 and could replace his mother behind the steering wheel.
Today, Charles Bonanno is a 6-foot-2, 240-pound, 49-year-old bachelor who is currently contented with delivering all types of cargo coast to coast in an 18-wheel vehicle in which he also stores his golf clubs, his fishing tackle and clothing appropriate for wearing on those rare occasions when he takes women to dinner in places more refined than the roadside diners and fast-food drive-ins that he frequents when alone.
When I first met Charles he was hardly a good student. But he was excellent with his hands, repairing whatever his younger brothers and sister had broken, and he was equally adept at repairing and maintaining Rosalie's unreliable secondhand coupe. After graduation from high school, Charles worked in auto-repair shops and also became a welder. Unfortunately, in the 1980s, when he was in his mid-20s and eager to increase his income, he was identified by law-enforcement officials as an accomplice in a ring that traded in the sale of stolen auto parts, and so Charles spent a couple of years in the Jamestown correctional institution in northern California. There his father had an opportunity to visit him—indeed, it had been his father who had talked Charles out of his expressed desire to flee the country rather than surrender. "You can run away," Bill Bonanno told his son, "but you're still young, and you'll be spending the rest of your life looking over your shoulder."
After his release and his remaining out of trouble for the next 10 years while employed in a Costco auto-repair shop in Phoenix, Charles left to become an interstate truck driver. But his surname shadowed him. One day, after being assigned to deliver merchandise from Fresno to British Columbia, he informed the dispatcher that he was not carrying a passport. "Oh, don't worry," came the reply, "you won't need it." At the Canadian border, after submitting his driver's license to a customs official who checked his credentials through a computer, the official turned to him and asked: "Are you in any way related to either Joseph Bonanno or Bill Bonanno?" "They're my grandfather and father," Charles answered, and the response was: "Well, then you're on the nonentry list."
Charles Bonanno returned across the border and, after notifying the dispatcher, he lived in his truck for three days until a second driver arrived with a packed van for him to deliver within the United States while the newly arrived driver took over Charles's van and proceeded with it into Canada.
The second Bonanno son, Joseph, grew up suffering from acute asthma, and during his grammar-school years in San Jose he frequently was unable to attend classes. But as a bedridden boy he developed a fondness for reading and doing crossword puzzles, and, despite his many absences from school he easily managed to keep up with his fellow students. Rosalie cleaned and vacuumed his bedroom every day, and even removed the rug hoping it would reduce the presence of dust, but he nevertheless coughed constantly, spitting up phlegm.
After his condition had been brought to the attention of a physician specializing in treating young people with respiratory ailments, Joseph's health gradually improved. His doctor, an American of Japanese ancestry, was a delicately boned, willowy individual not much taller than Joseph, but his capacity for caring was enormous. He promptly and cheerfully appeared at the Bonanno residence whenever Rosalie telephoned, and it seemingly made no difference if the calls came late at night or during rainstorms—he was always at Joseph's bedside, a comforting and reassuring presence, and it was because of him that Joseph decided to become a doctor.
Joseph entered the University of Arizona as a premed student in the fall of 1978, and in 1987 he returned to Arizona as an intern in pediatrics at St. Joseph's Hospital in Phoenix. There he treated many young patients who reminded him of how he had felt as an ailing youngster two decades before, and he often comes to their bedsides attired in clothing that he hopes will cheer them up—his shirts and even his neckties depict a cast of well-known characters from children's literature and Disney cartoons.
After he had been associated with the hospital for a year or more, he was approached by one of his senior medical colleagues, who, after complimenting him on his work, said: "You know, we almost didn't accept you here because of your name."
Dr. Joseph Bonanno married a woman he met as an undergraduate on the Arizona campus, and they now have three children. Attending their wedding and banquet in May 1986 was the entire Bonanno family, including the doctor's father—who, though then on trial in Sacramento on conspiracy charges, obtained permission from the judge to attend. During the banquet Dr. Bonanno was also in communication with his 81-year-old grandfather and namesake, Joseph Bonanno, then imprisoned for civil contempt at a federal facility in Lexington, Ky. He somehow managed to gain access to the warden's phone, and in a prideful tone of voice to the groom and bride he said through a speaker on the dais: "I regret that I cannot spend this glorious day with you ... but as you know I am still on vacation in the Mediterranean Sea."
The elder Bonanno would die at 97 at his Tucson home in 2002.
The third child of Bill and Rosalie Bonanno, Salvatore, born in 1963, grew up to become an ill-tempered and combative youth who might have been a candidate for the Mafia (in the opinion of his father) if the Mafia had not evolved into what his father believes it has become—a moribund way of life, a feudal tradition adhered to mainly by senile senior citizens who are kept alive only by mythmaking Hollywood directors and television series such as "The Sopranos."
Although both Salvatore and dr. Joseph Bonanno have been regular watchers, if not admirers, of "The Sopranos," Salvatore was quick to take offense when The Arizona Republic in March 2006 published an article comparing the Tony Soprano character to his late grandfather. Tony Soprano is a vulgar low-life, Salvatore insists, lacking any of the courtly shrewdness and dignified demeanor of his late grandfather. Salvatore, who graduated from the University of Arizona and roomed for a while with his premed brother, Joseph, is currently a computer-systems executive with his own firm in Phoenix, but at the time of the 2006 piece in The Arizona Republic he was working as a senior projects manager with a company under contract to install security systems within one of the casinos in Arizona located on an Indian reservation. On the day after the article appeared, Salvatore said, his boss informed him that he was being shifted from the casino job to another assignment because someone who had read the article believed it was bad public relations for a casino to be serviced by a member of the Bonanno family.
Infuriated, Salvatore resigned immediately from his $90,000-a-year position, and would not reconsider his decision even after his employer had offered him a raise.
His sister, Felippa, youngest of Rosalie and Bill's four children, is perhaps the only member of the family who seems not to have experienced personal humiliations as a consequence of having the surname Bonanno. As a girl she had a somewhat sheltered existence, attending mass regularly with her mother and devoting herself as she got older to Catholic teachings of the most binding belief: she is decidedly pro-life. She and her husband, whom she met when she was 20 and was operating a day-care center in a town near Lake Tahoe, Nev., have since raised 10 children together, and, at the age of 42, Felippa expects another child in October. The job she most enjoyed as a schoolgirl in San Jose was baby-sitting, and after completing a two-year community-college course in early child development, she became a kindergarten teacher in a private school and then founded her own day-care center.
She continues to attend daily mass and receive communion, and she and her husband pray together with the children at home and as a family venture out into the community to participate in charitable and humanitarian activities. Although she is no longer known as Bonanno since taking her husband's name in marriage, she has always been guided by her mother's often repeated warning to her and to her three brothers when they were growing up in San Jose: "You are not ordinary children. You have to try twice as hard to be good. You have to be better than everybody else. The world won't give you a second chance because of your name."
Recently, I met Felippa and her brothers in Tucson during a reunion at their parents' home. Their father is now 75, their mother 71, and earlier in the year they marked their 50th wedding anniversary. Rosalie continues her bridal-veil business in Tucson, and she also sells what's left of the late Joseph Bonanno's personal property on eBay, such as canceled checks bearing his signature.
Rosalie and Bill's four children, with the exception of the bachelor Charles, not only have children of their own (17 in total) but a few grandchildren as well. And again, except for Charles, none of the Bonanno offspring has ever been a "guest of the government."
On that occasion we all went to a local restaurant for dinner. In what must have seemed to other diners like an ordinary family gathering—parents, children and four grandchildren seated among the adults—I had the chance to comment to Dr. Joseph Bonanno, "Well, I guess you've overcome your surname."
"I've overcome it," he said, "but I didn't escape it."
GangstersInc - June 18, 2007 11:20 AM (GMT)
You can't scare me, gorgeous
Judge to preside at mob trial despite 'hit list'
BY JOHN MARZULLI
DAILY NEWS STAFF WRITER
Monday, June 18th 2007, 4:00 AM
Judge Nicholas Garaufis refused to step aside at mobster's retrial.
http://www.nydailynews.com/news/crime_file...gorgeous-8.html
Vincent (Vinny Gorgeous) Basciano, shown in surveillance photo will get four suits and ties for trial.
He's one tough judge.
Federal Judge Nicholas Garaufis will preside this week over the retrial of Bonanno crime boss Vincent (Vinny Gorgeous) Basciano - even after the jailed gangster allegedly put him on a hit list.
"I certainly don't feel threatened or intimidated," the judge told Basciano's attorney Allan Brenner during jury selection last week.
"By me?" Brenner asked.
"Certainly not by you," Garaufis shot back. "By your client."
Basciano, 47, who faces life in prison, is already caged under high-security conditions usually reserved for accused terrorists, thanks to the alleged hit list.
And while Vinny Gorgeous manages to look as good as his nickname in court, his lawyers say he deserves to get out of his hellhole and face a different judge.
But Garaufis - who in his seven years on the bench has stared down dozens of Bonanno thugs as well as condemned cop killer Ronell Wilson - isn't budging.
Basciano was convicted of racketeering conspiracy and attempted murder last year, but one holdout juror caused a mistrial on other charges, including the 2000 fatal shotgunning of Frank Santoro, who allegedly threatened to kidnap the mob boss' son.
Soon after, Basciano made a list of five people - Garaufis, federal prosecutor Greg Andres and three mob snitches who testified against him. A jailhouse buddy slipped the list to authorities.
Basciano called it a hex list, not a hit list. He said an inmate's mother who is a Santeria priestess recommended he put the names in his shoe and stamp his feet five times a day.
Garaufis, though, suspected Basciano was making a desperate attempt to get the case shifted to another judge - and refused to do so, even after Brooklyn Magistrate Robert Levy recently said prosecutors' evidence "strongly indicates that the handwritten list of five names was intended to serve as a hit list."
That has kept Basciano locked down for 23 hours a day, with just one hour for exercise. He has no contact with other prisoners or the outside world, except for his lawyers. He has books and a radio but no TV, and his windowless cell is kept lit day and night.
Yet the dapper wiseguy, whose retrial gets underway this week, has appeared in court with an inexplicable tan and every hair on his well-groomed head in place.
Garaufis has granted Basciano's request for four suits, four shirts, four pairs of shoes, four white undershirts, four ties, four pairs of socks and "three garment bags for the purpose of dressing for the duration of the trial."
"It's not untrue to say the man cares very much about the way he looks," lead defense lawyer James Kousouros said about his client, who once owned a beauty salon on E. Tremont Ave. in the Bronx called Hello Gorgeous.
But Kousouros revealed one secret about Basciano.
"They don't appear to be custom-made suits," he said. "They look like they're off the rack."
jmarzulli@nydailynews.com