Just for the hell of it, lets list, in your opinion, the top 5 songs released in 2007. It can be any genre, just narrow em down to 5. Feel free to add in descriptions and stuff if u want.
Personally, i don't think there were many great releases in the past year; but i'll note what i thought stood out.
----------------------------
Anyband - TPL
Genre: K-Pop
I thought this band was awesome. Temporarily made up of 4 top pop stars from Korea, put together by Samsung to promote their new line of call phones Anycall. The song itself was different from the usual stuff, and had some amazing vocals from Boa and Junsu.
----------------------------
Anyband - Promise U
Genre: K-Pop
The other side of their single, Promise U was just as brilliant as the first song. This single was undoubtedly one of the most well received in Korea 2007. In fact, people that missed out on the concert were willing to cough up $900 US for the limited edition DVD which was handed out for free at the event.
----------------------------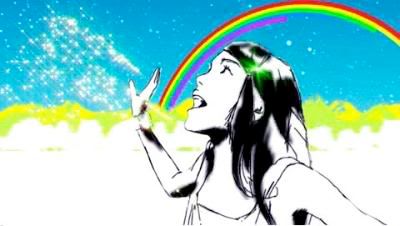 Genki Rockets - Heavenly Star
Genre: J-Pop
I missed the Live Earth concert since it was nicely timed up with the Doujin Overload event, but apparently Genki Rockets performed this song at the Tokyo stage. It wasn't until i watched a-nation'07 that i found out about this great song. Strange that probably the best song in the entire a-nation event was only used for background music. But yeah, it's really catchy track. I especially like the LnM Projekt remix version.
----------------------------
BoA - Sweet Impact
Genre: J-Pop
BoA's my favourite female solo artist, but, for her, this year wasn't as good as the ones before. Instead of topping charts like she should, she was always only near the top. The opinions for her Sweet Impact single varied a lot. Many liked it, but just as many disliked it. Personally, i thought it was great. It's different, catchy, and the choreography is pretty good. The music video sucks though.
----------------------------
Tohoshinki - Shine
Genre: J-Pop
This single didn't sell that many copies, but i liked the song a lot. There's no doubt this band has a lot more talent than the ones topping the Japan charts right now (the Johnny Ent bands can't sing imo).